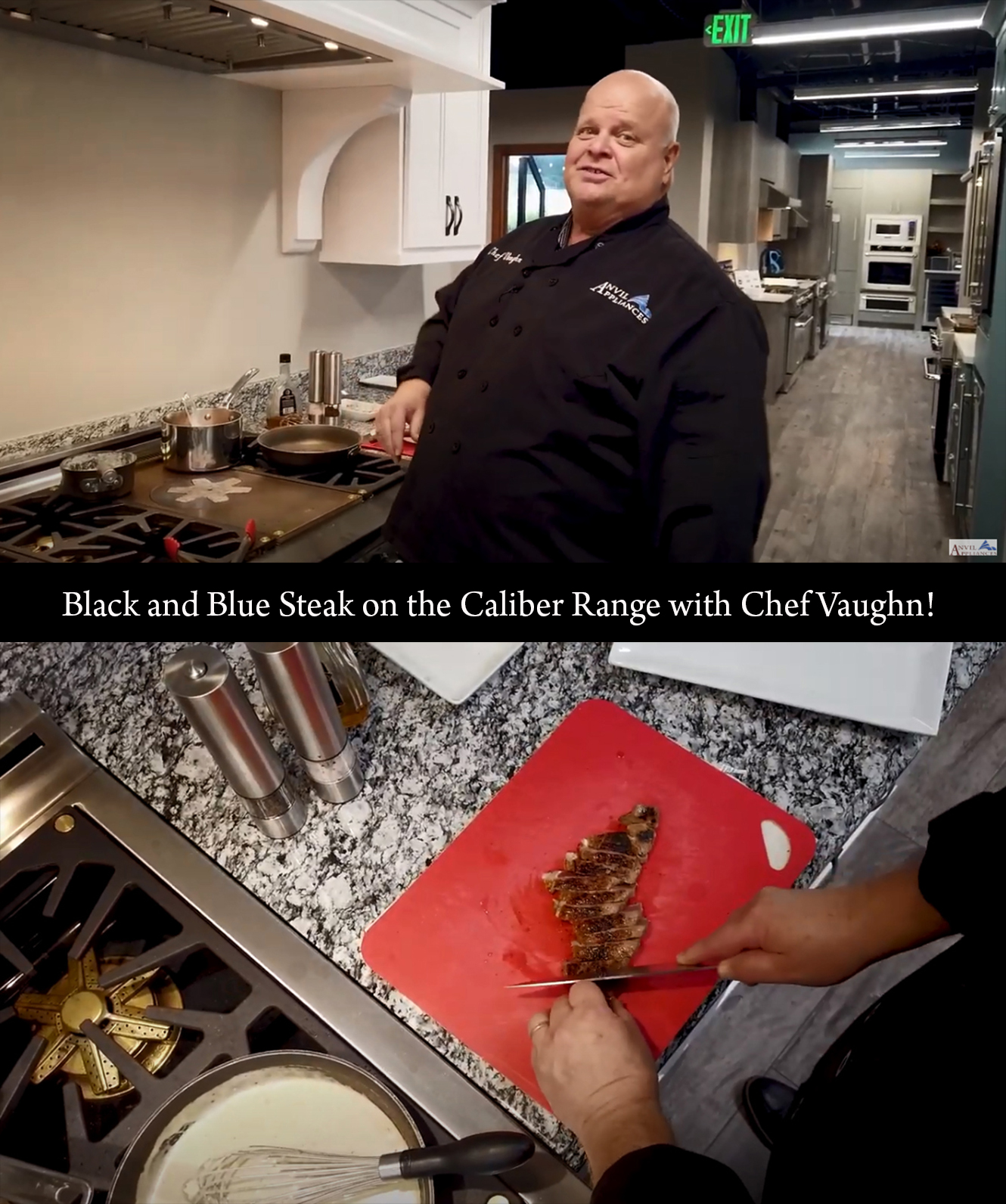 Chef Vaughn of Anvil Appliances in Salt Lake and Brigham City, Utah shows us how to make black and blue steak with a Stilton sauce on the Caliber Indoor Range. This is great for searing on the indoor rangetop or the outdoor top burners, too.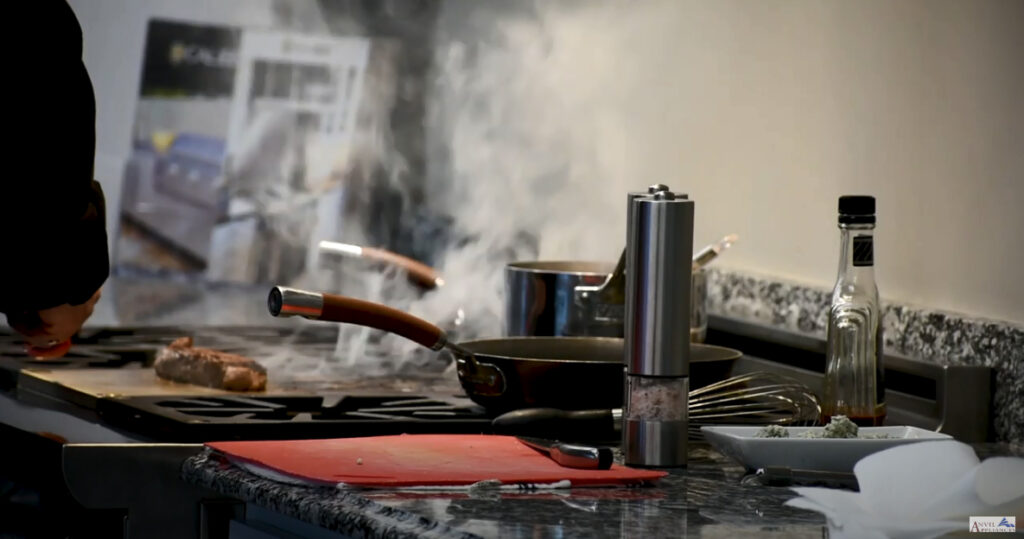 Chef Vaughn starts with New York steaks and puts the features of the Caliber French Top to the test by searing directly on it while simmering part of his Stilton sauce. He then finishes the sauce with a little flamed brandy.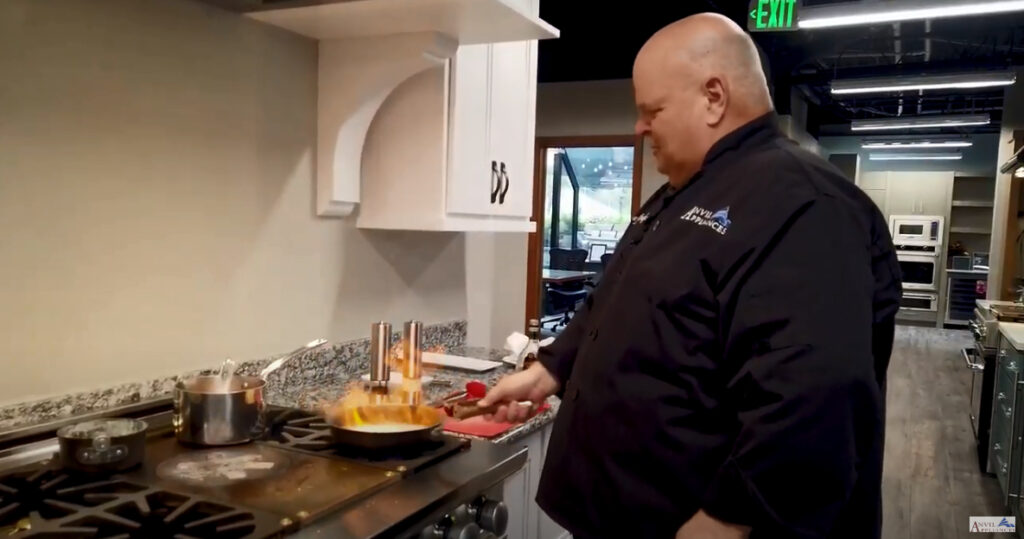 The steak gets the name "Black and Blue" from the black sear outside and the rare blue coloring inside.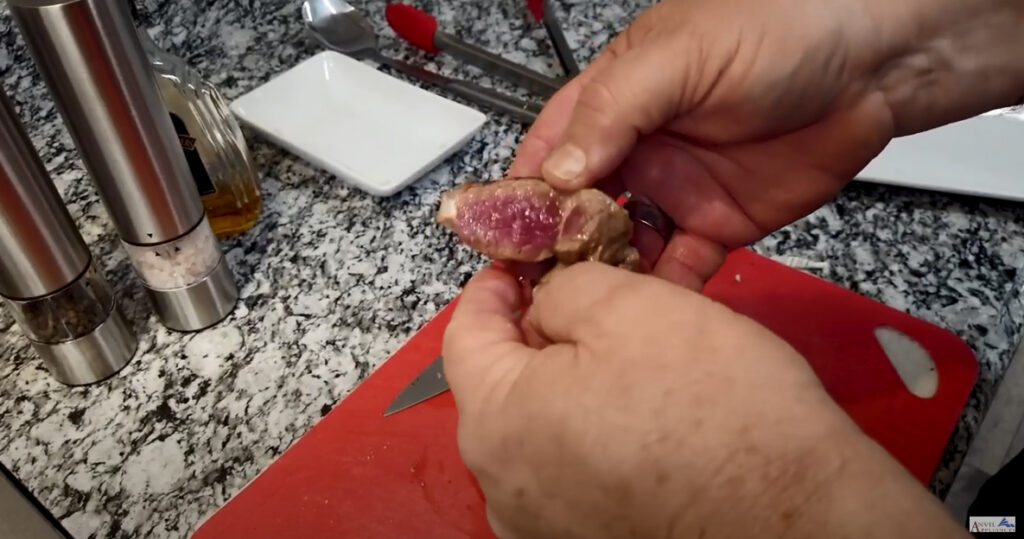 For the complete recipe and demonstration on the Caliber Indoor Range click here or on the video below:
Check back for more great recipes on Anvil's Caliber products via Chef Vaughn. And, if you live in the Utah area and want to demo Caliber's products with Chef Vaughn, make your request by clicking here.