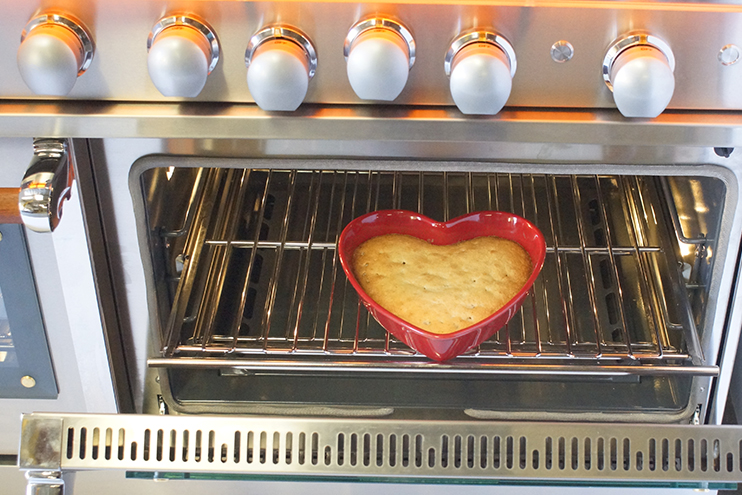 Valentine's Day Chocolate Chip Cookie Pie
The Caliber Indoor Professional Range is outfitted with a true chef-sized oven that provides even baking results thanks to its proprietary "Tri-flow " convection technology and ultra-efficient flue design. Making the perfect cookie is now easy with this revolutionary new design of our gas range. Enjoy this delicious cookie pie just in time as a Valentine's Day sweet treat!
Cream butter and sugar. Add eggs and vanilla and beat well. Add flour and stir well. Fold in chocolate chips and nuts. Pour into a well-greased baking pan, or for a true cookie pie pour in a pie shell. Smooth out batter, and bake at 350ºF for 45-60 minutes depending on how crisp you prefer your cookie to be.
Ingredients:
1/2 Cup margarine or butter (softened)
2 Eggs
2 Tablespoons vanilla or bourbon
3/4 Cup sugar
1 Cup all purpose flour
1 Cup chocolate chips
1 Cup walnuts or pecans (optional)
9" Pastry pie shell (optional)
For more recipes join Caliber Culinary Corner's monthly e-news