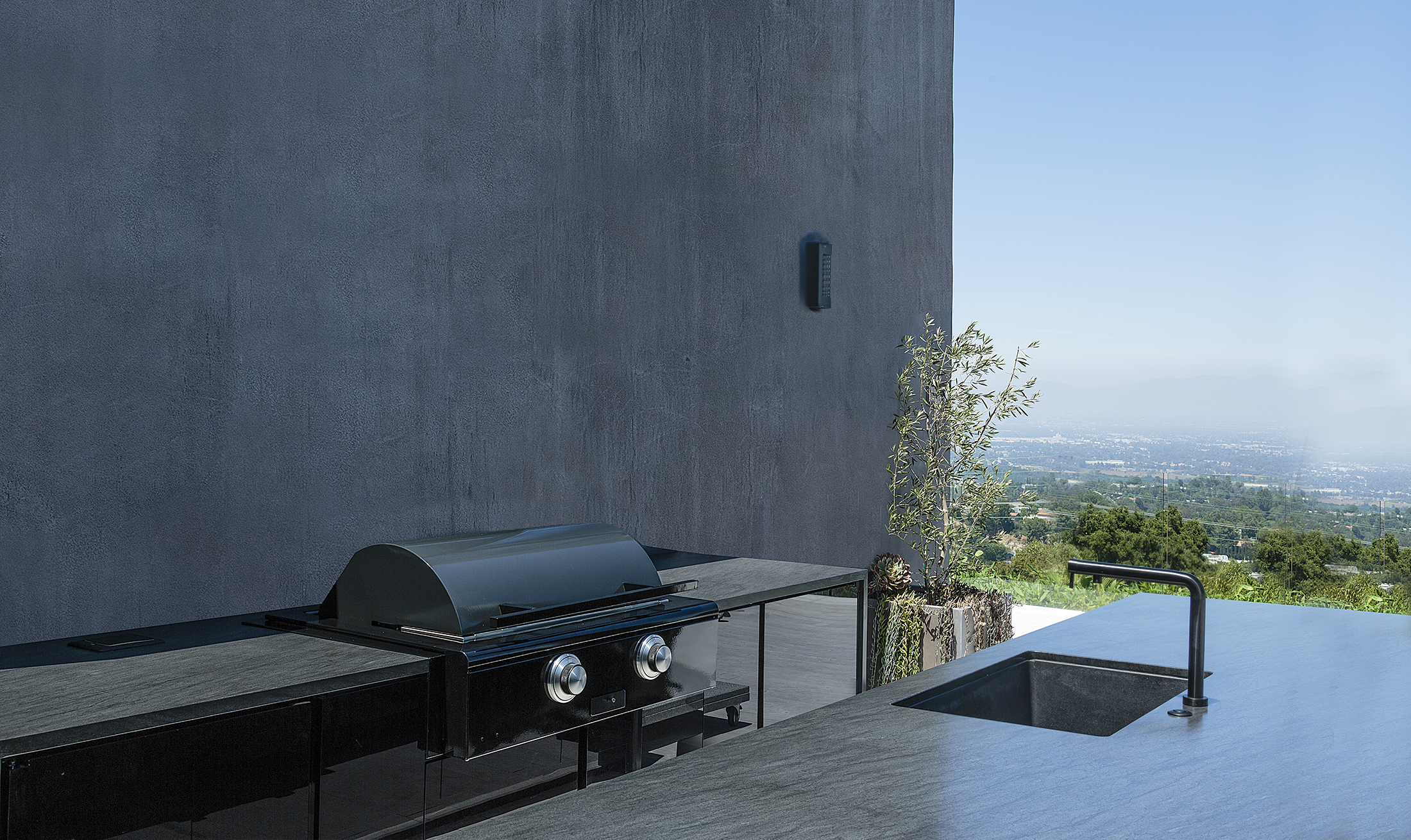 Haefele Design knows how to translate the needs and desires of their clients into their projects, which won them much praise from the NKBA and a first place 2019 Outdoor Kitchen award. When a sophisticated, forward thinking bachelor wants to entertain, he does so in an aesthetic that exemplifies his lifestyle. Haefele Design graduated from the "man- cave" and opted for a sleek, contemporary outdoor kitchen with a custom black finished Rockwell by Caliber barbecue as a focal point and a custom square black handle to match. The lid even included a custom gloss black porcelain coating.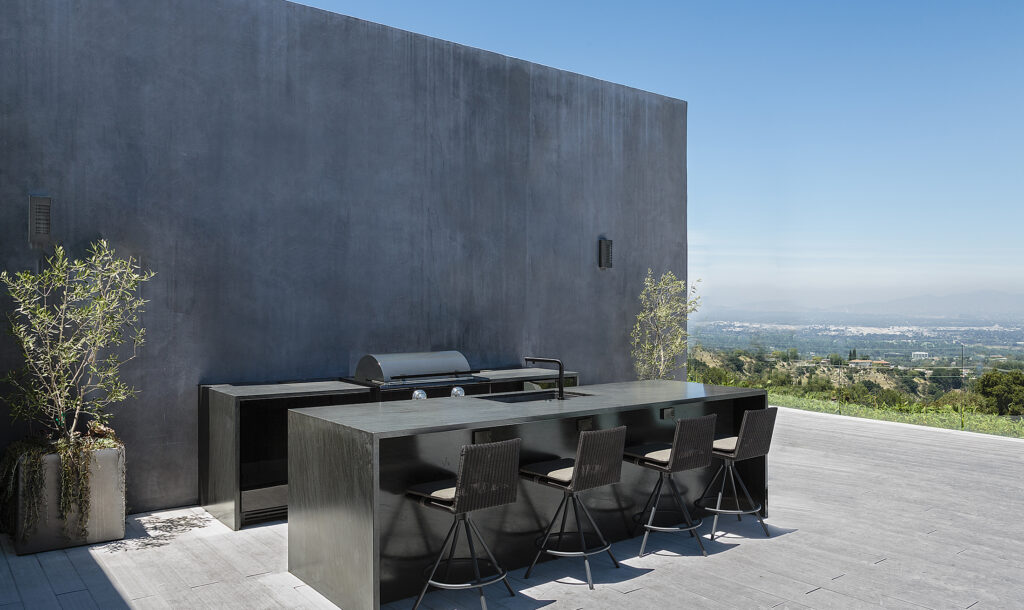 This outdoor room is complete with two refrigerators, ice maker and a dishwasher. Cabinetry construction is unique, incorporating the use of unconventional high gloss solid acrylic doors, solid plastic carcass boxes and special non-rusting hardware. This kitchen is completely indestructible to weather and rough use.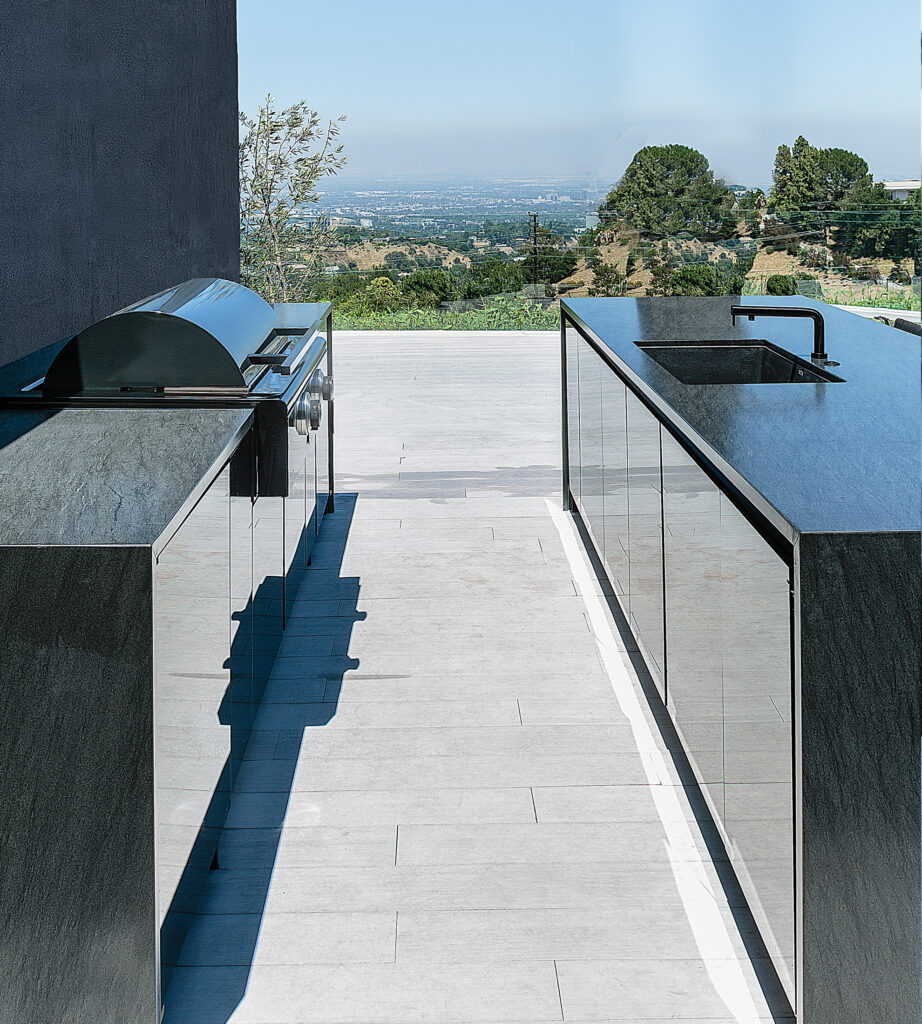 The most unique and challenging feature was engineering the fully integrated handles in conjunction with the different hidden appliances. The side of the cabinetry run with the refrigerators required vertical hidden handles, whereas the opposite side has one horizontal handle at the top of ADA height appliances. Two different types of outdoor outlets were powder coated to match, allowing up to twenty USB cords to charge at a time.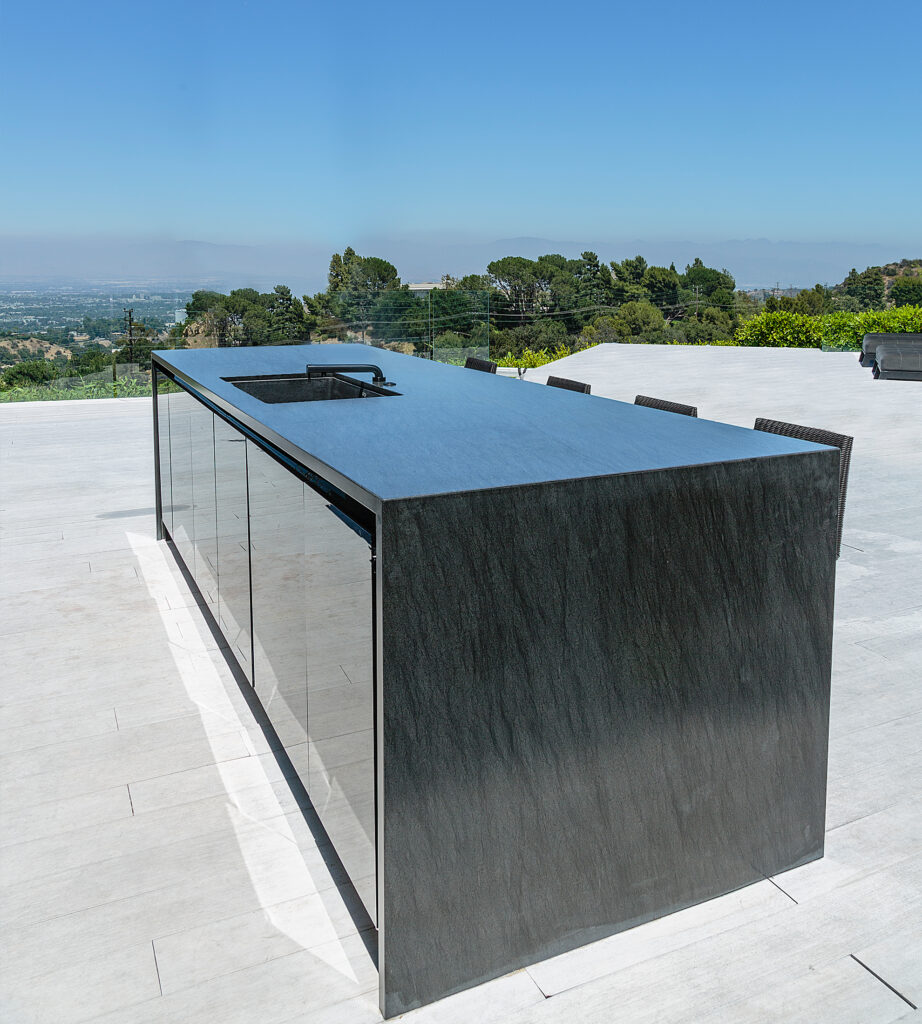 The sink is black stone to match the black granite waterfall countertop, topped off with a black MGS telescoping faucet. At night, lights glow in the knee space as well as washing the textured, grey backdrop of a wall. For the full photos from this installation visit Haefele Design's website here.