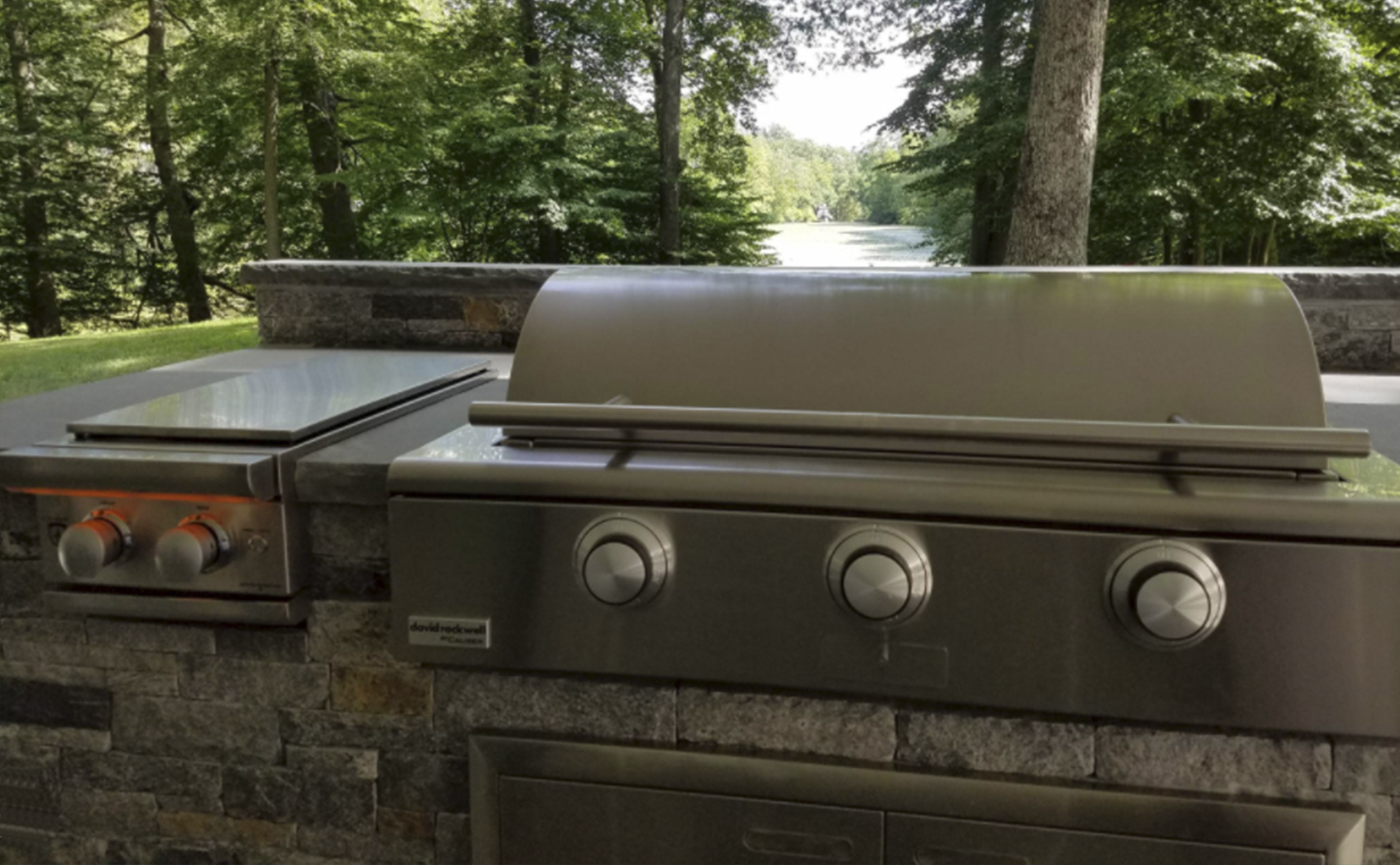 For over three decades the Outdoor Kitchen Design Store by Preferred Properties has served Connecticut, New York and Southampton. President and founder Michael Gotowala has been designing outdoor kitchens with Caliber products and we are featuring one of his Country Contemporary Bedford, New York installations this month.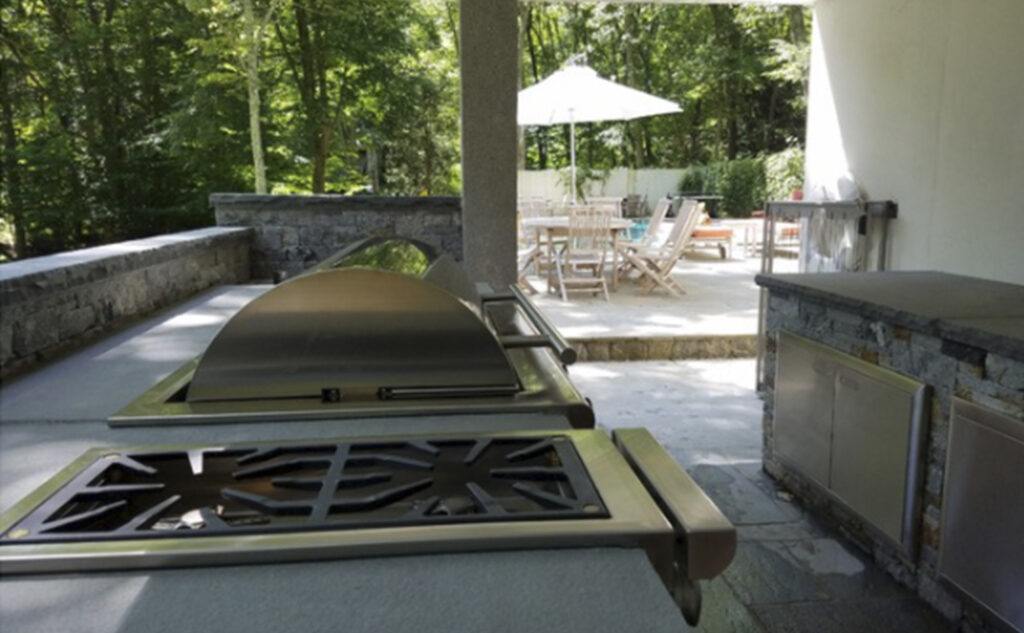 This upscale second weekend home nestled in the woods of Westchester County, New York was the perfect project for the Outdoor Kitchen Design Store to connect the lifestyle of the owners for ease of use and outdoor dining with the cooking location out by the pool. The Rockwell by Caliber Social Grill and Power Pro Dual Top Burners make this project the perfect featured Caliber installation.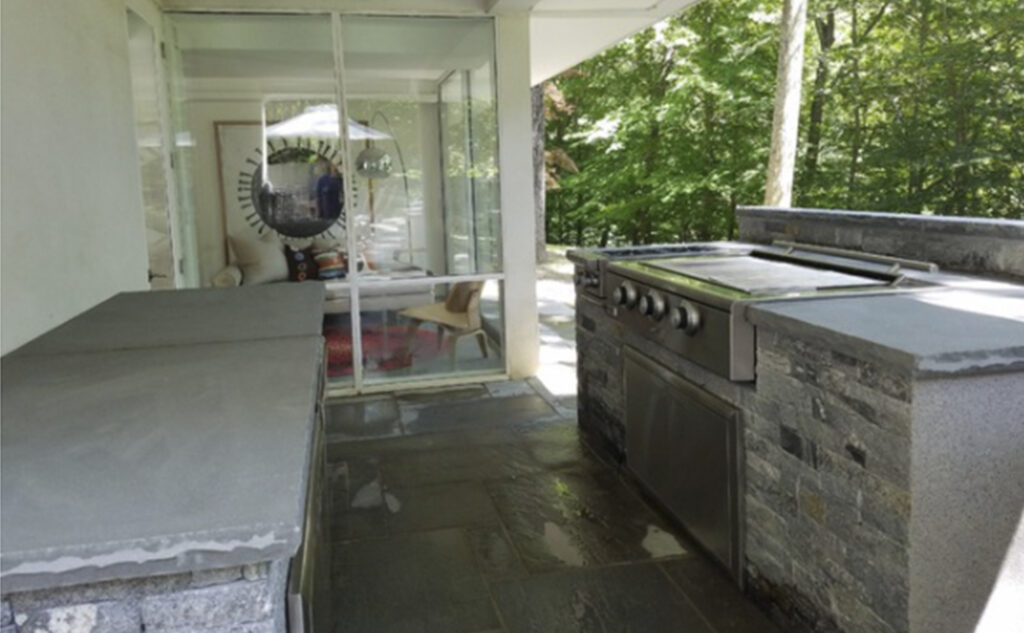 The disappearing grill canopy was the focus of this creative island design and allows the chef to cook and serve the guests near the pool and also take in the beautiful mountain view from the grill area. To see more "seriously fabulous" photos of this installation click here.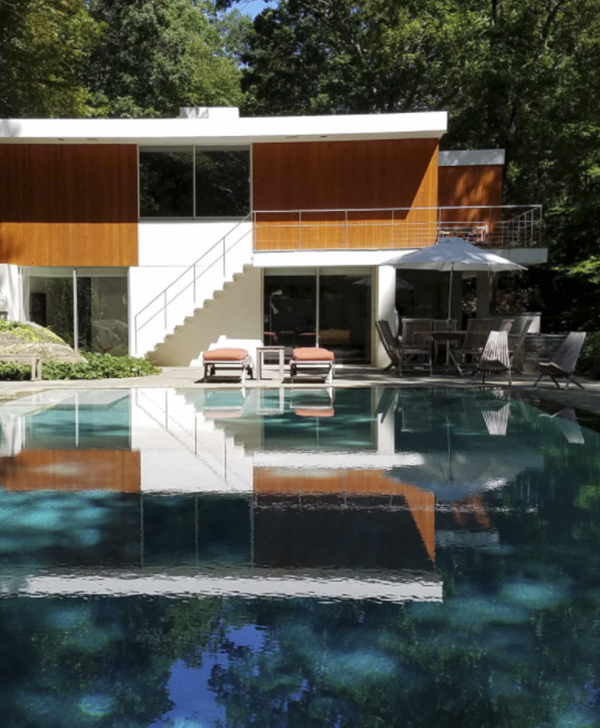 Owner Michael Gotowala says, "A rewarding lifestyle shared with family and friends celebrating life's most memorable events outdoors in one's own backyard is the Outdoor Kitchen Design Store's signature to every outdoor kitchen they build."