Try out this Peruvian rotisserie chicken on the Caliber Pro Kamado with Sam the Cooking Guy. In Sam fashion, he changes up the normal recipe by adding in mayonnaise to ensure the juicy texture of the chicken. The insulation within the Kamado also ensures that it will be a succulent chicken. 
Here's the simple ingredients that make up the Peruvian baste for the chicken:
2 TBSP mayonnaise
5 cloves of crushed garlic
Pinch of oregano
Pinch of smoked paprika
Pinch of black pepper
Pinch of salt
3 TBSP soy paste
3 TBSP oil
3 TBSP white vinegar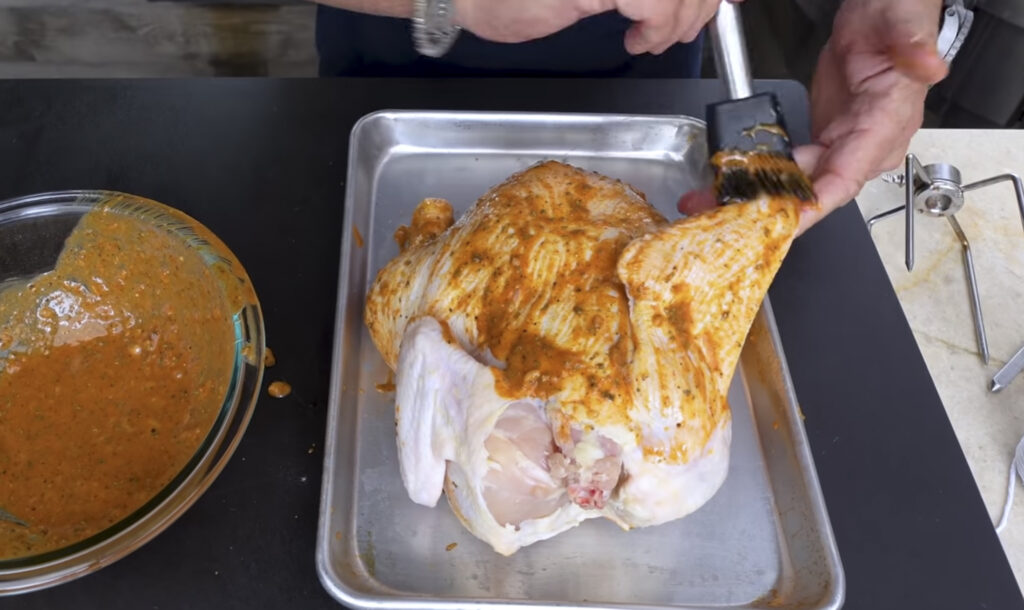 Baste the chicken with the sauce, but leave some if it for basting throughout the cooking process.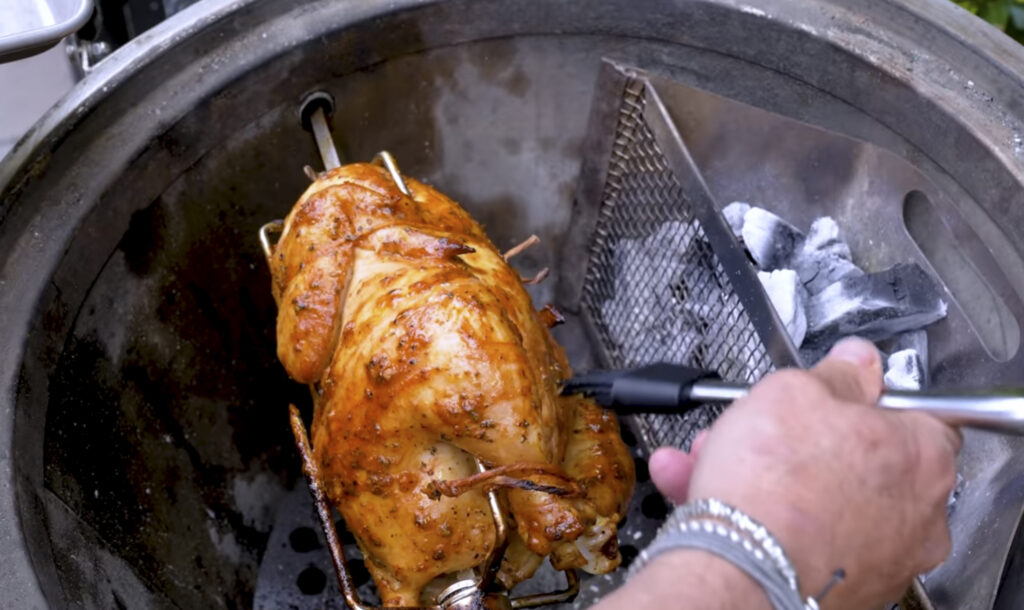 It's recommended to wear heat protective gloves when inserting the rotisserie rod and chicken. Let the rotisserie run for about an 75 to 90 minutes while basting periodically. To check the doneness, turn rotisserie motor off and insert the thermometer into the thickest part of breast with temperature reaching 165 (+/- 5 degrees).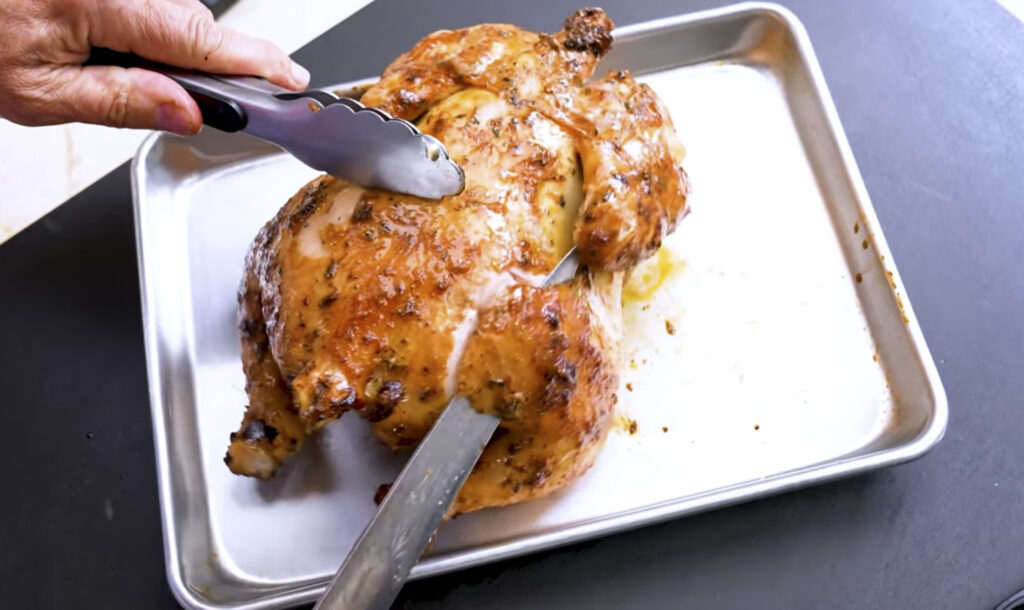 Enjoy this delicious chicken. For the full recipe with Sam click here or below.
Click here for a few more rotisserie chicken recipes to cook in the Caliber Pro Kamado.