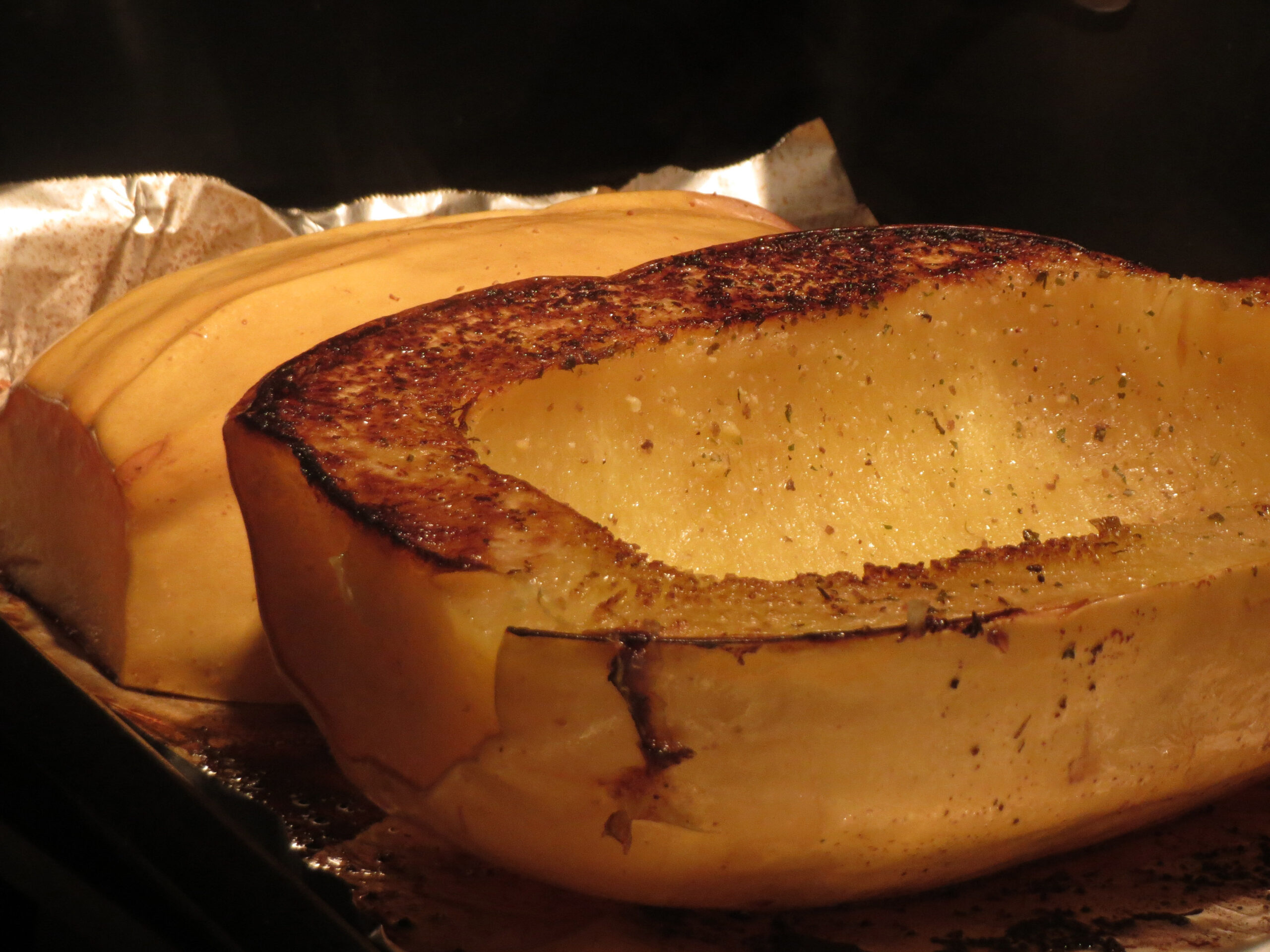 If you are looking for a way to cut out the carbs this fall, but still want a delicious side dish, then try this smoked spaghetti squash recipe on the Caliber Pro Kamado.
Cut your spaghetti squash in half and scoop out the seeds. This is easy if you microwave the squash for 1-2 minutes to soften the skin. Drizzle olive oil, salt, pepper, and garlic powder over the top of both halves. Fill a metal broil pan with about 1/4 inch full of water. Place your squash upside down on the pan. Heat your smoker to about 350º F (approximately 20-25 minutes) using mesquite lump charcoal within the center of the bottom charcoal plate. It is recommended that you do not use wood chips because they tend to impart a bitter taste to vegetables. Close the lid to cook for about 45 minutes or until the water starts to evaporate and your squash turns golden brown.
You can cook the squash using a similar process on a gas grill or in the oven; however it will lack the smoky flavor and tenderness you get from this process. Scoop the squash out of the shells and serve as a delicious and healthy side dish. Enjoy!
Ingredients:
Spaghetti squash (halved)
Olive oil
Salt and pepper
Garlic powder
Mesquite lump charcoal