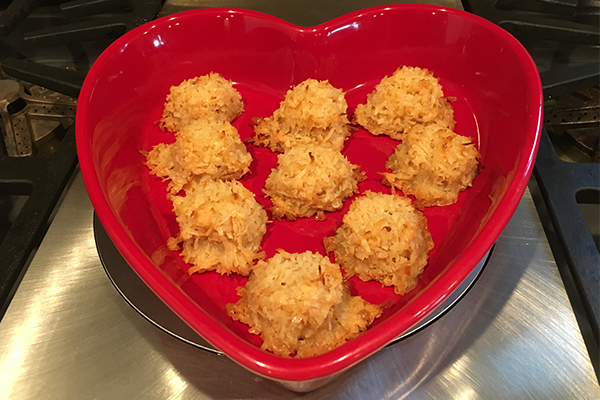 Enjoy these delicious and easy to make macaroons baked in the Caliber Indoor Pro Range with Chef Dan just in time for Valentine's Day.
The Caliber range is outfitted with a true chef-sized oven that provides even baking results thanks to its proprietary tri-flow convection technology and ultra-efficientcient flue design. Making the perfect cookie is now easy with this revolutionary new design and your Valentine will love you for making these delicious cookies!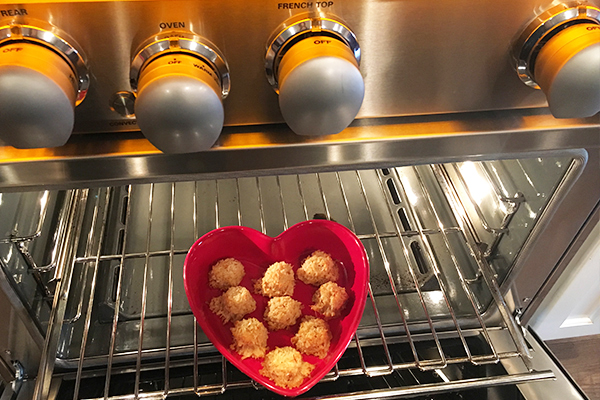 Heat oven to 350ºF. Mix coconut, sweetened condensed milk, and vanilla in a large bowl. Drop teaspoon-sized scoops of batter onto a well-greased cooking sheet 1-inch apart. Press down coconut balls with the back of the spoon to pack the mix so it won't spread apart during baking. Bake 10 to 12 minutes or until golden brown. Let cool for a few minutes before removing so they do not fall apart. Do not wait too long, because they will stick to the sheet. Cool on wire racks. Enjoy this sweet treat!
Ingredients for 4 dozen cookies:
5 1/3 cups (14 ounces) sweetened shredded coconut
1 can (14 ounces) sweetened condensed milk
2 teaspoons vanilla extract
For more recipes, join Caliber Culinary Corner's monthly e-news