Steeped in tradition with over decades of combined experience in the commercial and residential appliance industry, Caliber Appliances partners Randy Rummel and Dan Nichols build their award-winning products with passion for culinary design and innovative engineering. Every line, every feature, every detail down to the tooling on the burners is crafted with an intense devotion to providing the customer amazing results — hands-down, you can Expect Great Heat™ from Caliber products.
From the patented Crossflame burner technology packed with 30,000 BTUs, which yields an even flow of heat down to the furthest corner of the grill, to the Power Pro™ Top Burner and CR6™ indoor burner, a 23,000 BTU patent-pending powerhouse, giving you the power to sear, sauté, boil or melt whatever you need while preparing your culinary feast. Caliber has meticulously designed their products not just for restaurant-grade power and efficiency, but for flexibility and versatility—bringing to life your fantasy kitchen. Caliber products can bring you Culinary Perfection within your own home.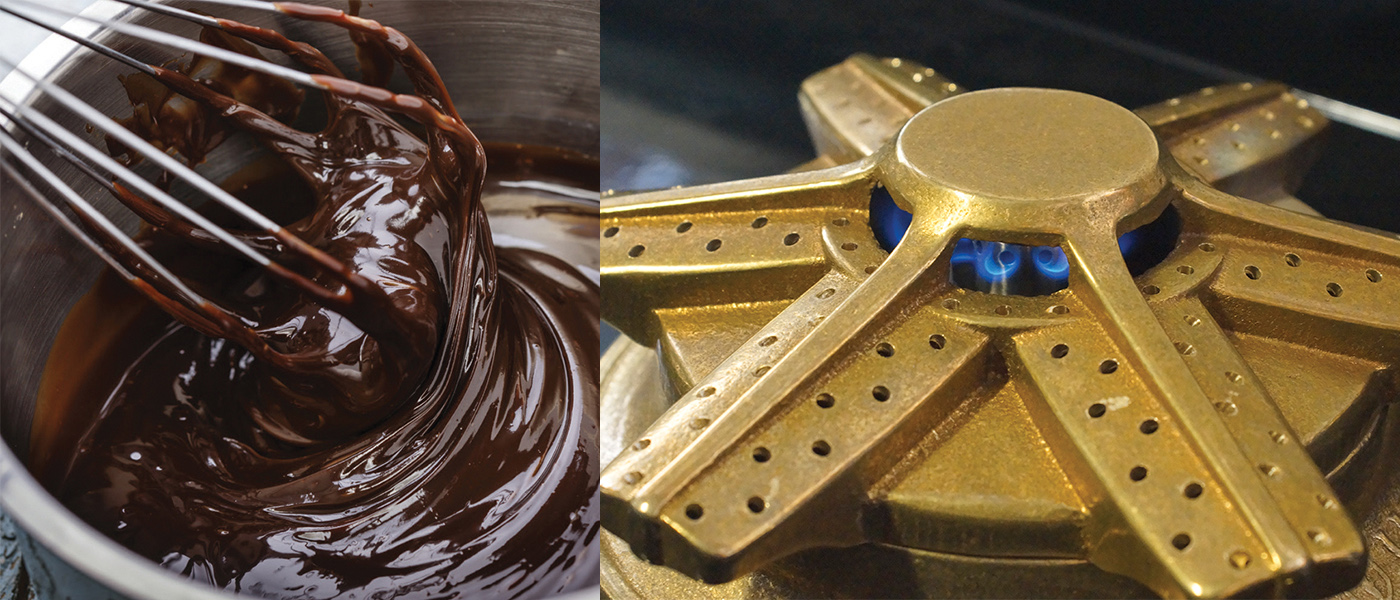 Anchoring the cooking platform surface of the Caliber Indoor Professional Range is a patent-pending, 23,000 BTU CR6 open top burner capable of producing a broad range of heat settings, from amazingly fast searing and boiling temperatures on high, right on down to chocolate melting on the Insta-Low Setting (all the way down to 130°F or 500 BTU). Restaurant-worthy, with a vertical powered flame pattern, the CR6 burner design is as efficient as it is beautiful. Developed fully in-house by the industry's leading engineering team, the CR6 burner is cast in the USA from solid brass and boasts a lifetime warranty. This burner also powers the 25,000 BTU French Top and 18,000 BTU griddle plate.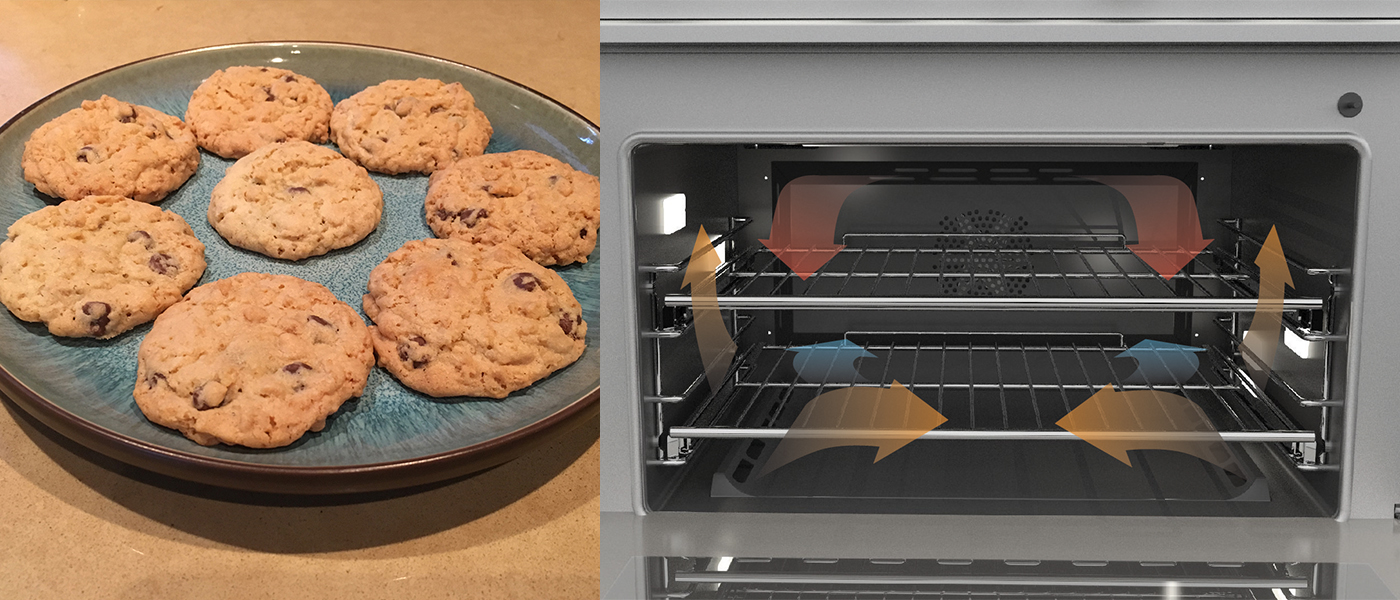 Tri-Flow Convection Technology
True to restaurant-worthy, estate-scaled equipment, each Caliber Pro Range is outfitted with a true chef-sized oven that provides even baking results thanks to its proprietary Tri-Flow™ convection technology and ultra-efficient flue design. The key to this even-baking main oven begins with a specially designed oven burner that evenly distributes 35,000 BTU's across the oven bottom. This heat is then evenly distributed into the oven cavity while the burner flue products are allowed to enter the oven through louvers located at the sides of the oven bottom.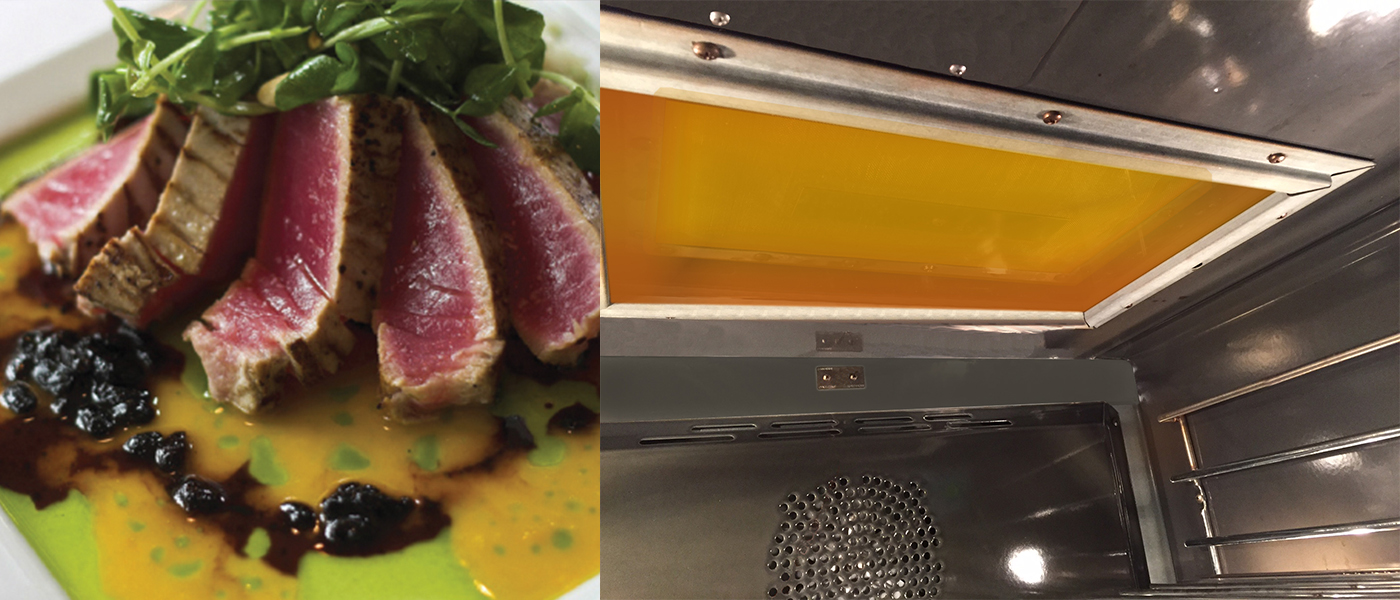 Each Caliber Pro Range has a sealed infrared broil burner capable of producing searing temperatures - all while routing excess heat from the oven cavity to avoid baking meats instead of broiling. Caliber's exclusive sealed infrared gas 20,000 BTU broiler in the main oven is part of the unique proprietary Tri-flow convection technology pioneered by Randy Rummel because it features a gas infrared burner mounted above a pane of high temperature glass ceramic. This glass prevents flue products from entering the oven cavity to avoid baking meats. You get a more intense restaurant quality 11" x 17" broil area that surpasses competitive ovens, which tend to bake during the broil process.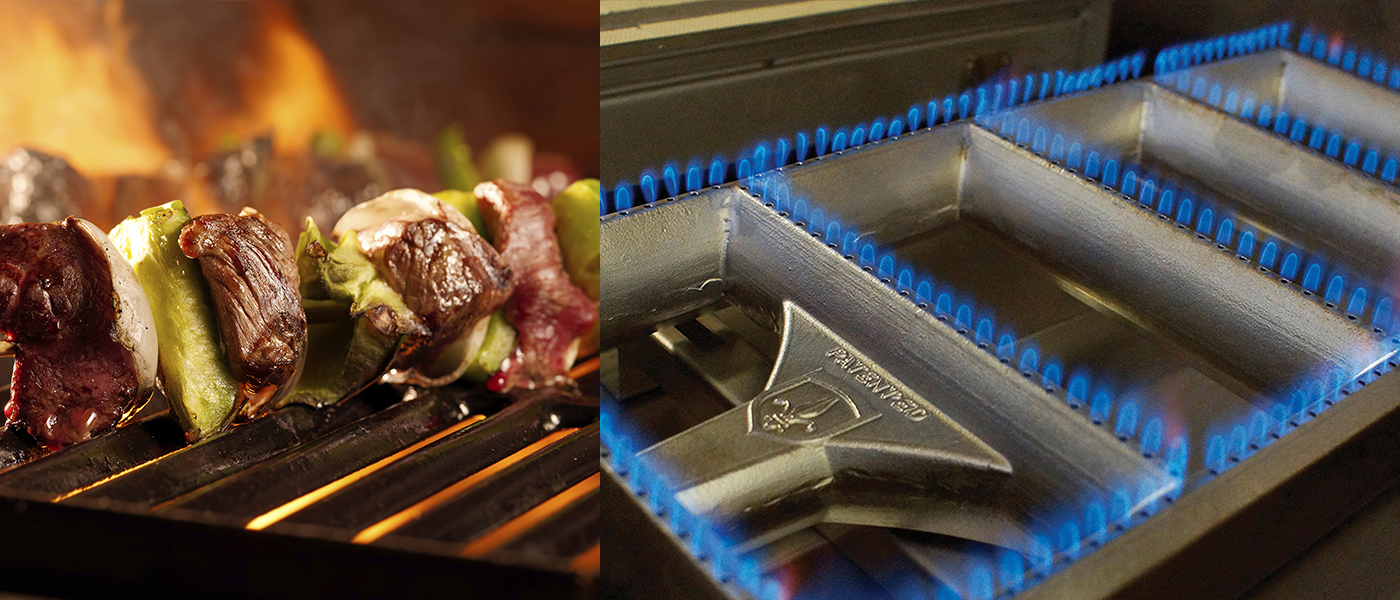 Crossflame Pro Grill Burner
The patented Crossflame burner design is a marvel of cooking technology, in which heat is evenly distributed front to back as well as left to right. Packed with 30,000 BTU's, each burner delivers on our promise to Expect Great Heat. Iterations using the patented technology and design have been integrated into the quality cast stainless steel burner as shown here as well as the tubular version of the Crossflame for the Rockwell by Caliber grills in our lineup. The stainless steel burners also carry a lifetime warranty.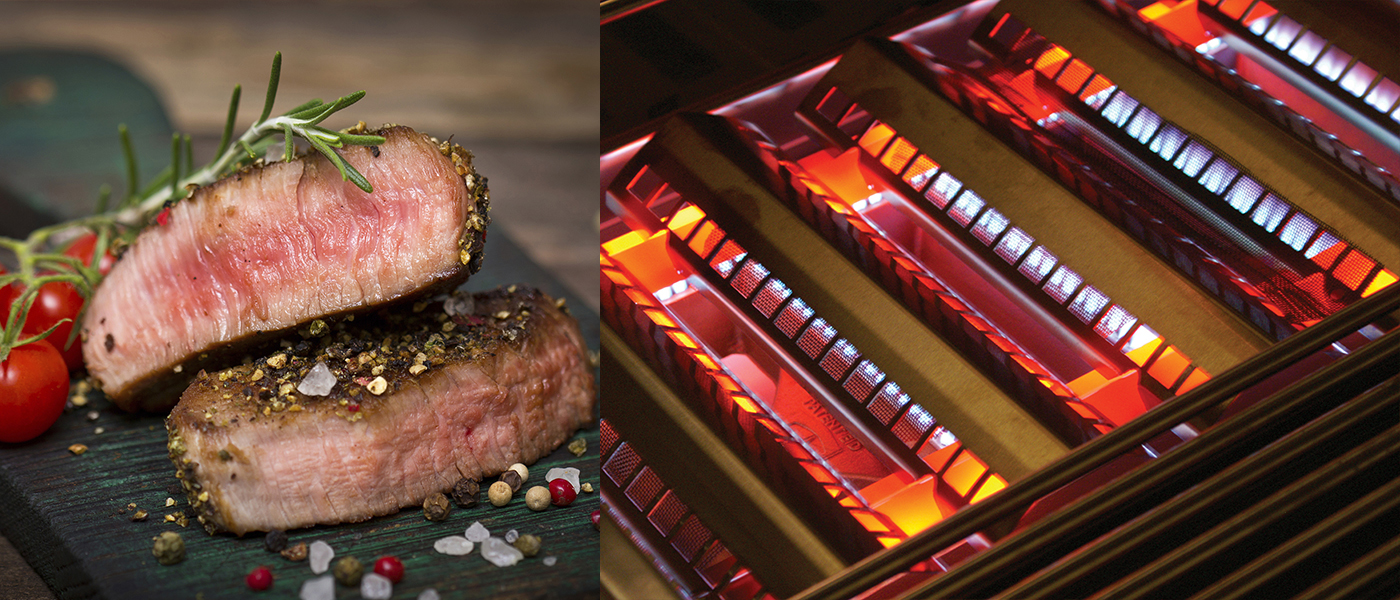 Crossflame Pro Grill Radiant
When our patented Crossflame burner design is coupled with our unique radiant system, an ultra-even grilling machine is born. Unlike ceramic heat blocking tray designs, the Caliber Crossflame radiant design further reduces the puddling of grease which causes extended flare ups. Packed with 30,000 BTU's, each burner delivers on our promise to Expect Great Heat. By delivering heat evenly and powerfully, this patent pending system uses energy more efficiently and gives you cooking results with fewer flare-ups and the performance you expect from the ultimate in outdoor grills.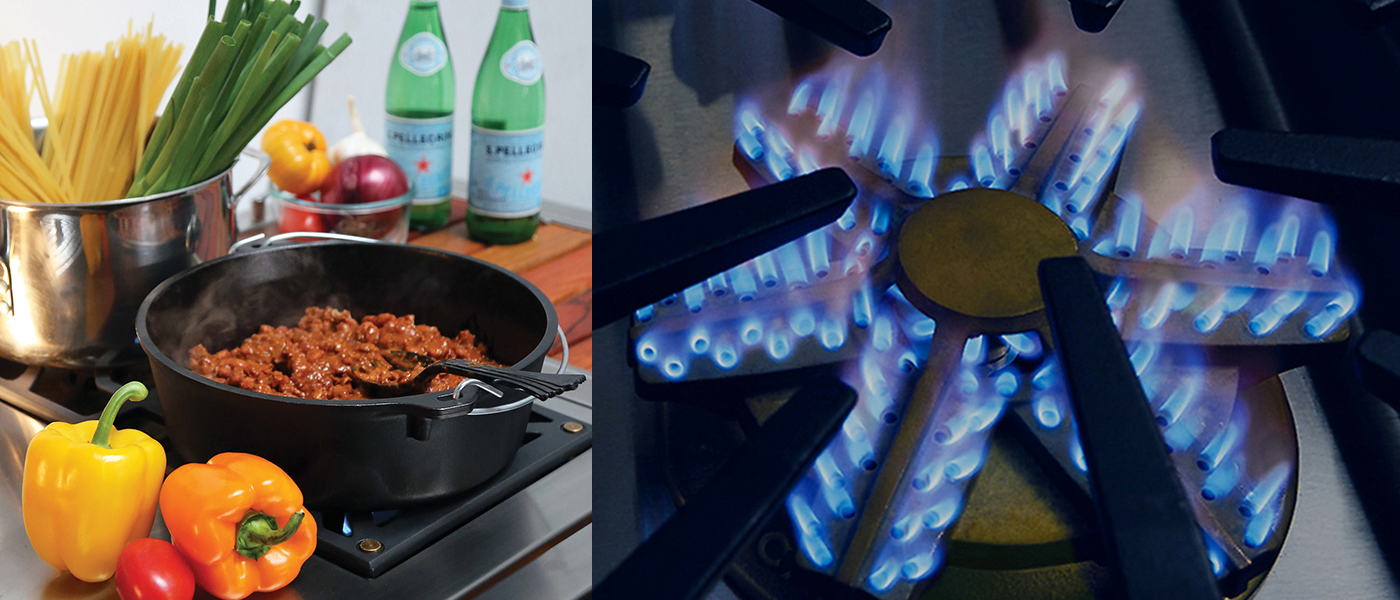 The 23,000 BTU powerhouse of the patent pending Power Pro top burner gives you the flexibility to pan sear, sauté, boil water with haste, or gently melt butter or chocolate for preparation of your favorite outdoor kitchen recipes. Designed for power and efficiency, our burners bring restaurant power and flexibility to your outdoor kitchen. We've engineered our burners from the highest grade solid brass to withstand the most rigorous of use and be a perfect complement to the Crossflame Pro, Crossflame Silver and Rockwell by Caliber series grills.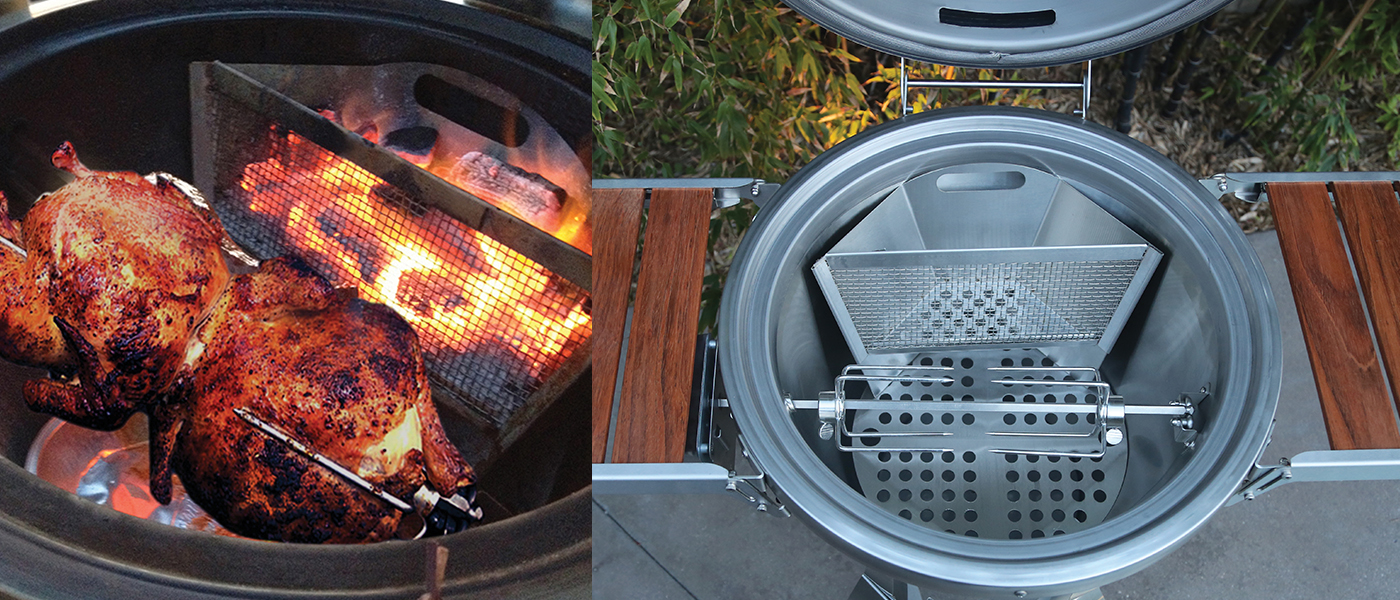 Caliber Pro Kamado Charcoal Grill Flue System and Rotisserie
Just the right size for everyday rotisserie cooking, our integrated blaze basket rotisserie system produces flavor like you've only dreamed of before. As an industry exclusive, our patent-pending flue-way design and integration of the rotisserie system with rear heat rivals the flavor of any wood fired oven or commercial kitchen. Package these proprietary features in a dual-walled insulated, American made package of top grade Stainless Steel, and you have the ingredients for producing meals without compromise when you Expect Great Heat.