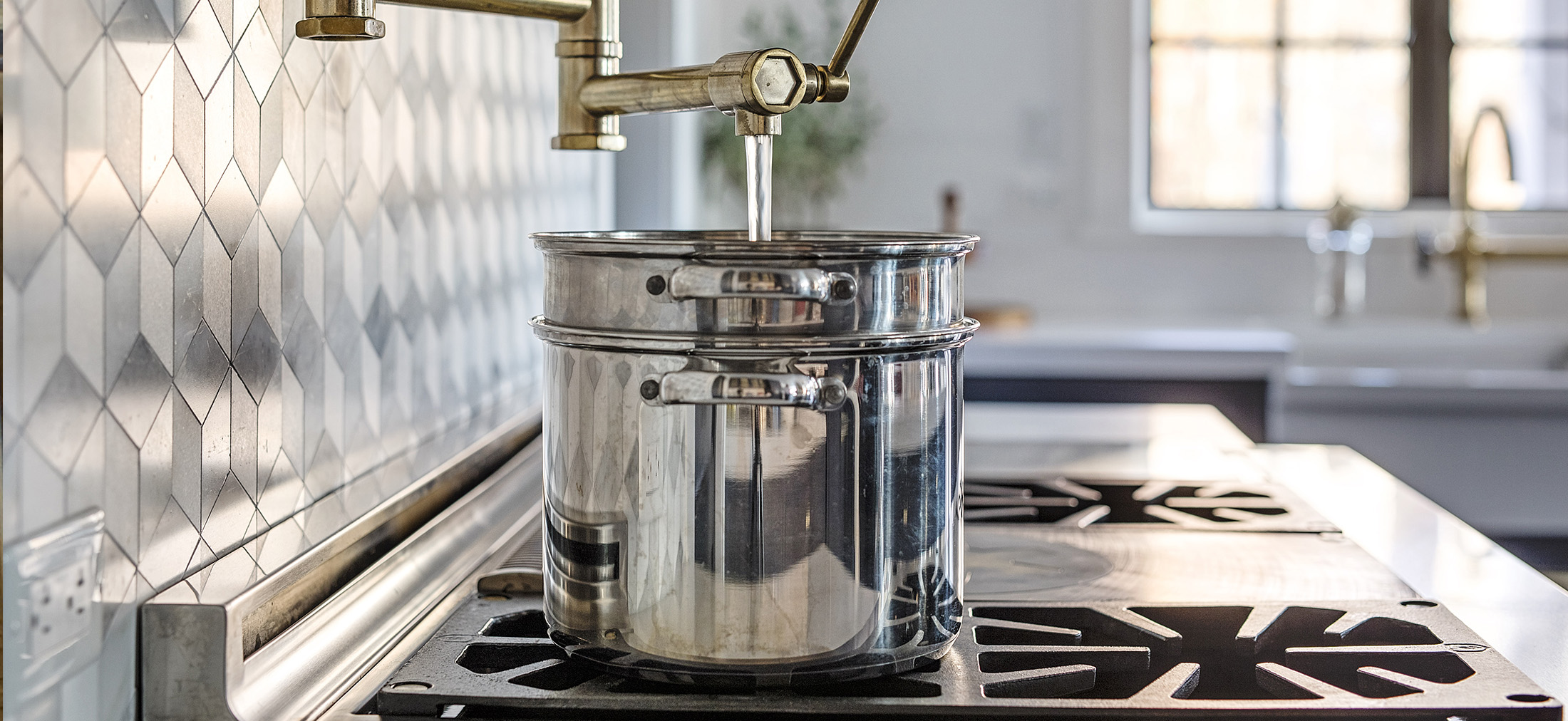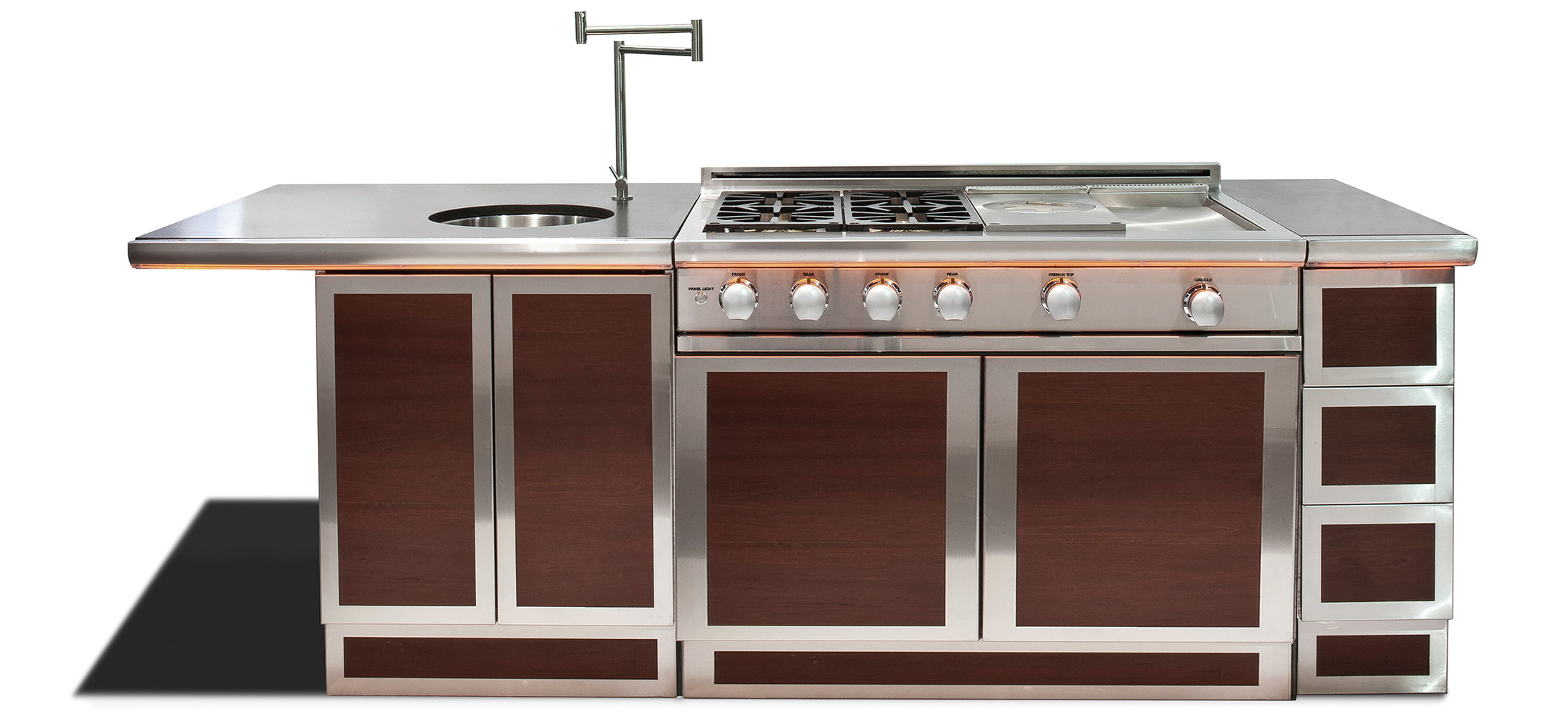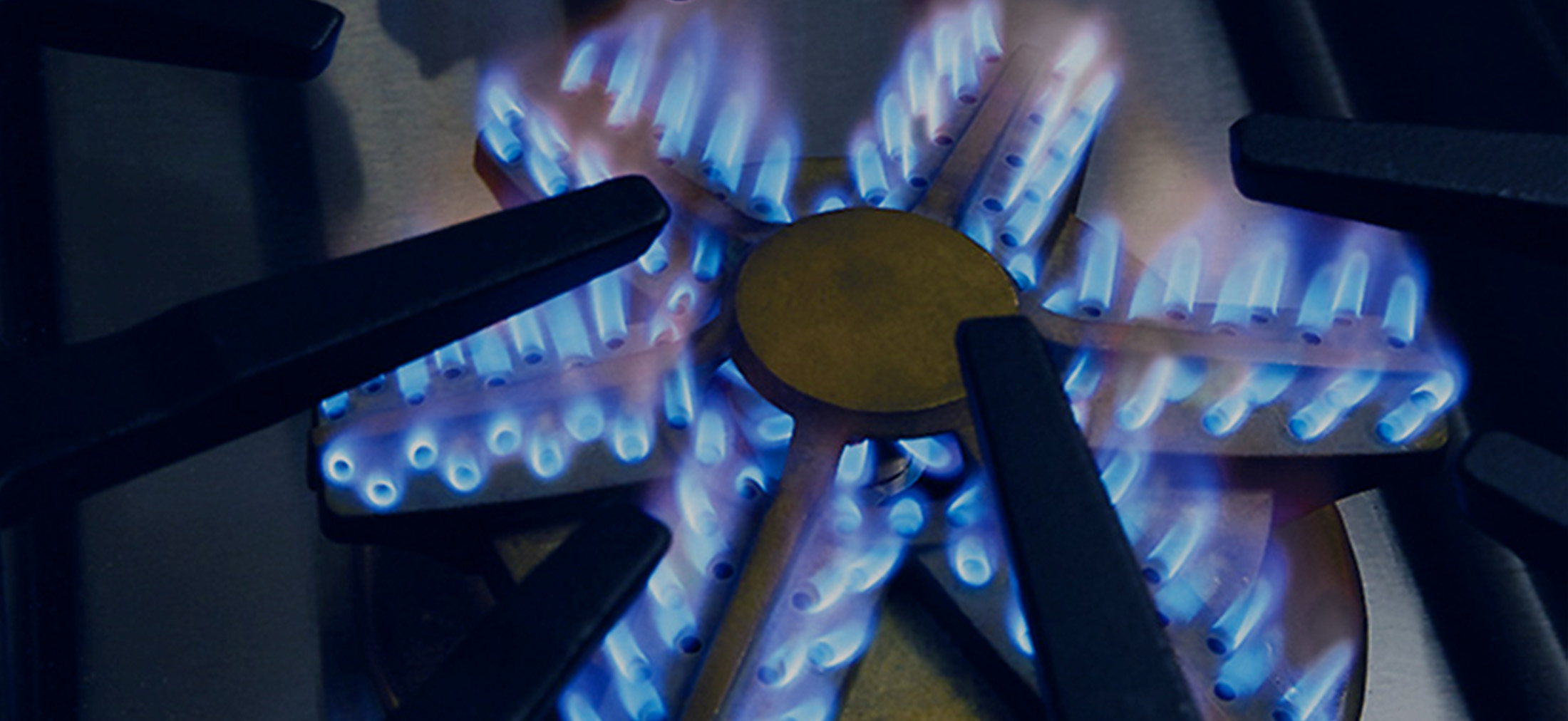 Caliber Indoor Professional Rangetop
The indoor estate-scaled line of 36", 48" and 72" all-gas rangetops were designed in collaboration with the country's top architects and designers. The Caliber Indoor Professional Rangetop series is completely customizable in color, knob and lighting, making Caliber the first American manufacturer capable of producing entire custom cooking suites for home culinary enthusiasts.
Caliber's innovative engineering anchors the indoor line with the patent-pending, 23,000 BTU "CR6" open-top burner capable of producing a broad range of heat settings. This versatile burner quickly moves from high searing and boiling temperatures to chocolate melting temperatures on a specialty Insta-Low setting. Restaurant worthy, with a vertical powered flame pattern, the CR6 burner design is as efficient as it is beautiful. Developed fully in-house by the industry's leading engineering team, the CR6 burner is cast in the USA from solid brass and boasts a lifetime warranty. Other surface cooking options include even-heating, 18,000 BTU griddles made from solid stainless steel, powerful 25,000 BTU French Tops and Caliber's iconic patented Crossflame Pro 20,000 BTU grilling section.
Cooking Features
Restaurant performance patent-pending "CR6" top burners provide a consistent even boil with chocolate melting simmer

23,000 BTU to 15,000 BTU high burner ratings
All top burners equipped with 130 degree F (500 BTU) simmer turn down

All satin-polished stainless steel rangetop sump area
Commercial quality flame-smart grate design
Dedicated ignition system on each top burner
Top quality die-cast knobs with satin chrome finish
Caliber exclusive full-width amber control panel lighting
Restaurant inspired rangetop configurations:

1/2" thick solid stainless steel 18,000 BTU griddle plate
1/2" thick solid stainless steel 25,000 BTU French Top with patent-pending design features
304 stainless steel grill option with award-winning 20,000 BTU patented Crossflame™ Pro burner technology for ultra-even grilling
Solid brass burner top and base assemblies
Industry first optional 1/2" thick solid stainless steel top cooking grates upgrade
Caliber custom color finish upgrade options in any RAL color

Custom configurations available for rangetops (custom 72" rangetops available and quoted by request)
The Caliber Indoor Professional Rangetop is available in 48" sizing with five configuration models:
CG4F (six burners & French Top)
CG4G (six burners & griddle)
CG4D (four burners, grill & griddle)
CG4T (four burners, French Top & griddle)
CG4R (six burners & grill)
The Caliber Indoor Professional Rangetop is available in 36" sizing with four configuration models:
CG3F (four burners & French Top)
CG3R (four burners & grill)
CG3G (four burners & griddle)
CG36 (six burners)