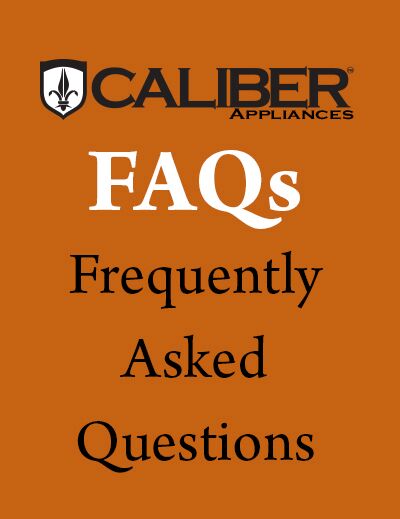 Thank you for your interest in learning more about Caliber Appliances. Below are some of our frequently asked questions to help and better serve you, and if you have a question you would like addressed, please send an email to: info@caliberappliances.com.
Q: How to clean your grill?
A: Please refer to the use and care manual for the product you purchased.  We also found this article from the DIY network helpful: http://www.diynetwork.com/how-to/outdoors/landscaping/how-to-clean-a-barbeque-grill-in-15-minutes
Q: What is the process for cleaning out the ash from the Caliber Pro Kamado Charcoal Grill/Smoker?
A: The easiest, cleanest way to clean out the ash from the base of the Caliber Pro Kamado is to use a paper or plastic disposable grocery bag with its handles draped over the front air inlet and use the kamado L-shaped tool to "pull" the ash into the bag. You can also use a small garden shovel to push the ash from the inside of the kamado base out the bottom intake into the bag. The dry, cool ash can then be disposed of or used in the garden as compost, if it's not heavily grease-laden. When cooking very greasy proteins and using the blaze basket for your charcoal, it's recommended to place an aluminum pie plate at the bottom of the smoker to easily catch and dispose of the grease.
Q: How to clean your range and oven?
A: Please refer to the use and care manual for the product you purchased.  We also found this article helpful from Houzz: https://www.houzz.com/ideabooks/55535492/list/how-to-clean-your-range-and-oven