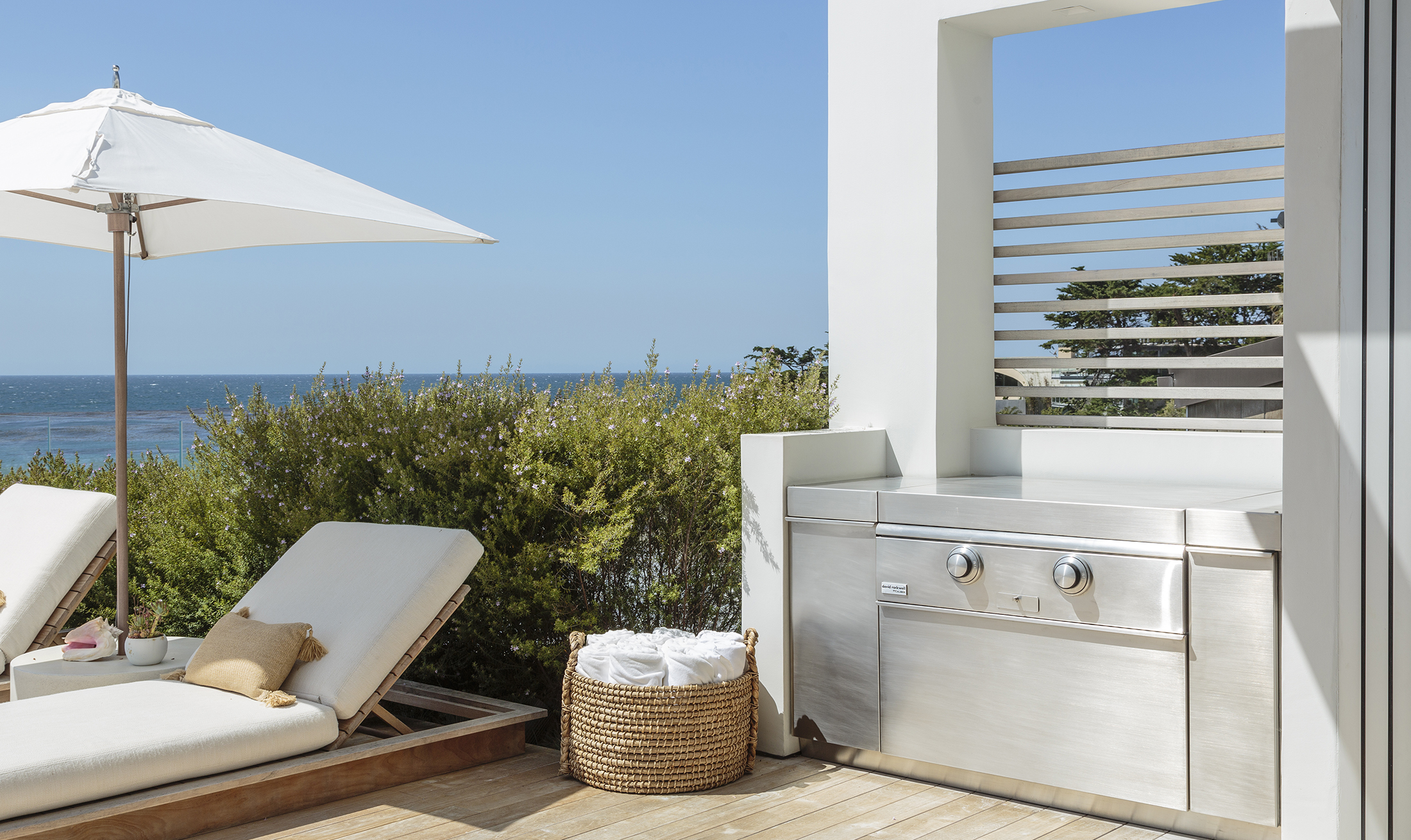 This is one of Caliber's most iconic featured installations from Laurie Haefele of Haefele Design, Inc. and Ocean Point Development, who included Caliber in some unique outdoor designs for her clients in Malibu, California. Laurie's client lives directly on the beach. She asked Caliber to not only customize the stainless steel to an even higher grade to outlast the weathering on the beach, but also to create a custom grill top cover to transform the grill into a dual-purpose buffet area. The Rockwell by Caliber Social Grill has a disappearing lid, which makes it an unique and versatile grill, and Caliber is always up for a design challenge to make your culinary jewel exactly what you want. This created a beautiful area for grilling overlooking the ocean.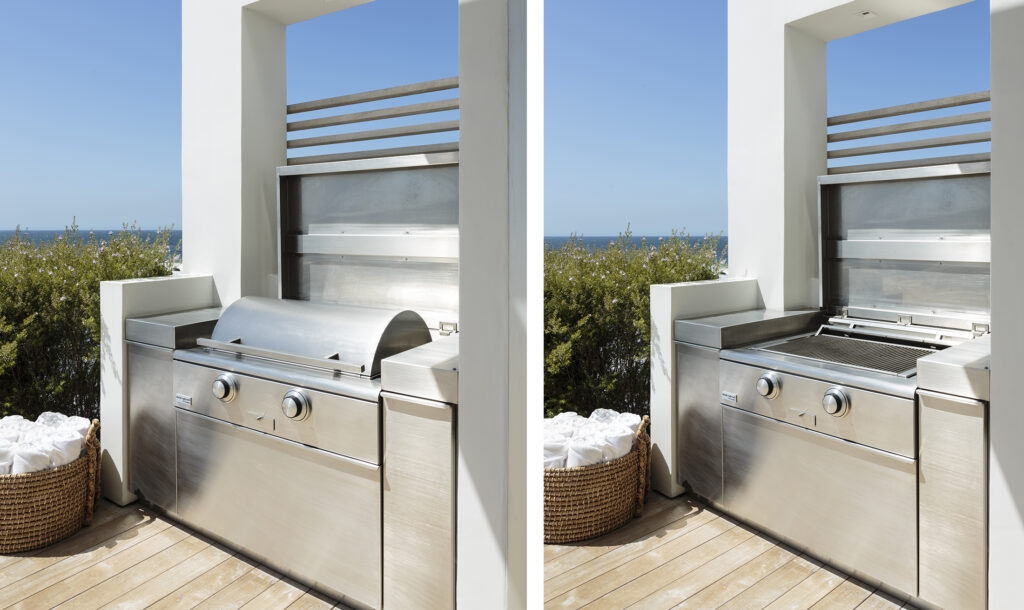 By special request, this 42″ Rockwell by Caliber Social Grill was made of 316 stainless steel, and with the custom cover open you can see the original grilling lid when down and up for actual cooking. When done cooking, the clients wanted the space above to be used to serve their guests the food they just prepared.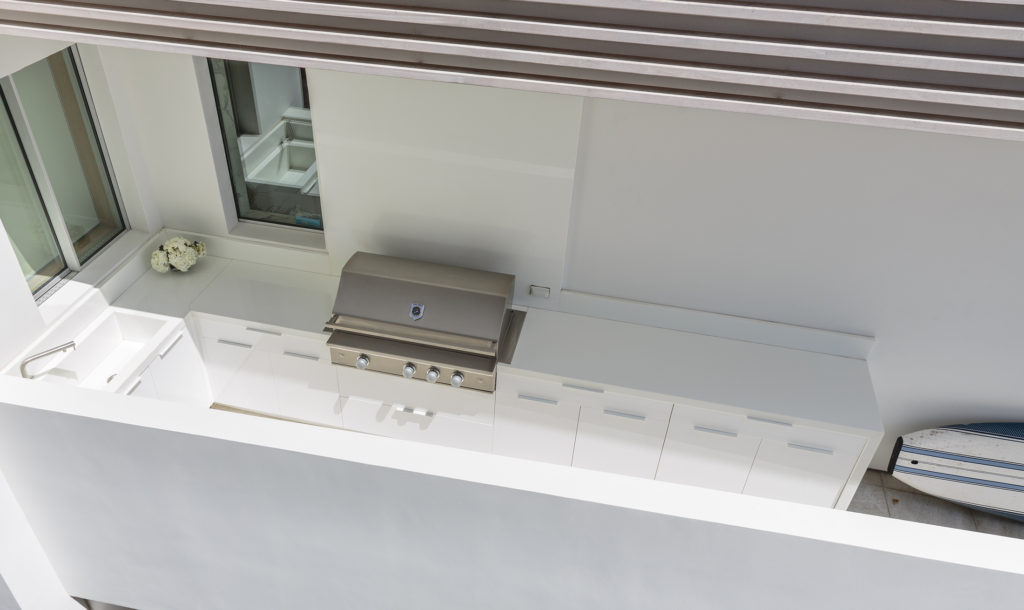 On another balcony of this same home in Malibu, Haefele Design opted for a more traditional grilling environment with another Caliber grill.