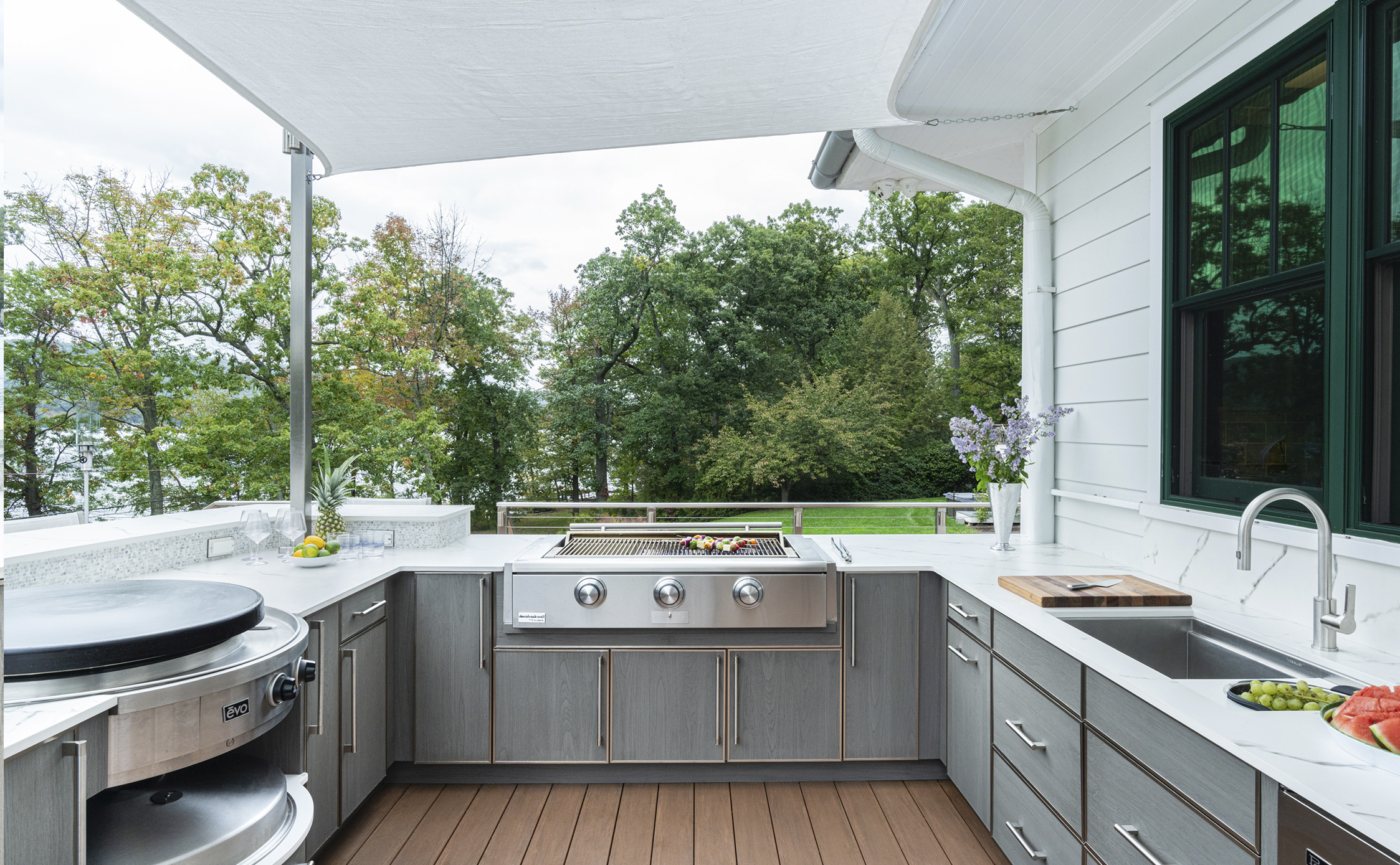 Jarrett Design focuses on improving the lives of their clients through careful design and a steadfast commitment to service. Their beautiful work done on Greenwood Lake, NJ was a stunning installation we had to feature this month. The Rockwell by Caliber Social Grill was so nicely highlighted in this project and was chosen for it's unique lid design that provides an unobstructed view of the landscape while grilling.
When asking co-owner and designer, Jesse Jarrett, about the project, he highlighted the experience and called it "Al Fresco on Greenwood Lake" and shared his design process on the project in the article below: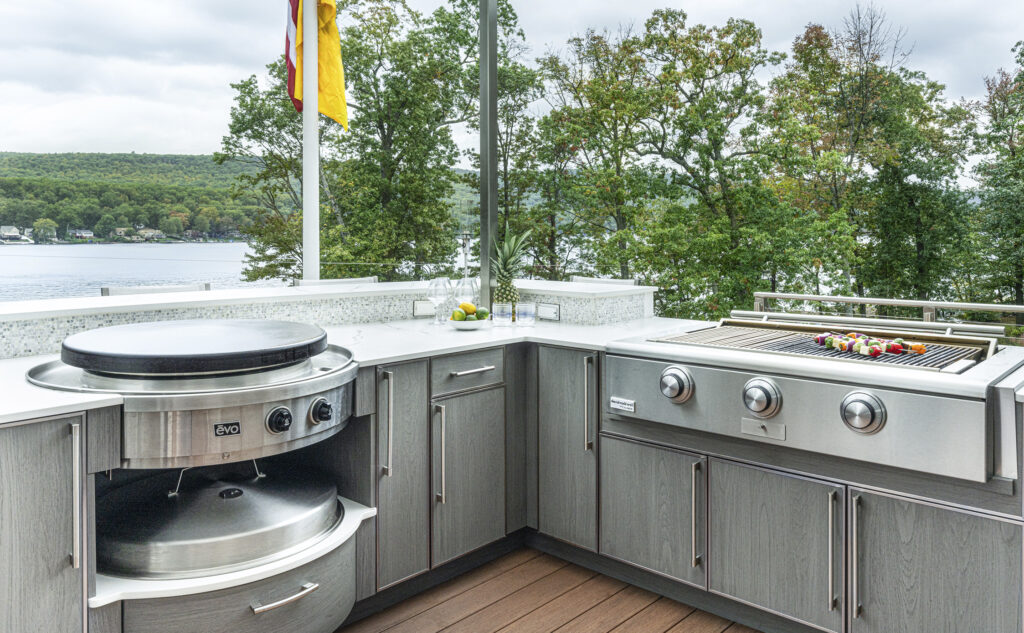 "For some, cooking is a chore; impossibly the case in this fabulous lakefront, outdoor kitchen! Bells and whistles galore, topped off with a gorgeous view, this space is a dream for gourmet chefs and diners alike! Our clients built their home with their family and friends' enjoyment in mind, along with attention to every detail while incorporating the latest and greatest technology. All of these goals were intact for their outdoor kitchen as well. NatureKast Outdoor Cabinetry was the obvious choice given their superior construction for standing up to the elements. The cabinetry's grey teak resin with brushed stainless frames perfectly complemented the exterior style and colors of the home. Durable Dekton countertops followed suit for the same reasons.
We started the design process with the clients' impressive appliance list. The big, round Evo griddle top, with its own cabinet featuring a curved front with a low countertop for tucking the lid out of the way while in use, would be the centerpiece. Its curves speak to the curved seating area that mimics the curve of the deck itself. Sharing the stage with the Evo would be a 48" Caliber gas grill with a nifty retractable top for an unobstructed view while cooking. Perlick refrigerator/freezer drawers and beverage center placed near the entrance to the kitchen and service counter allow for easy access. The ever-efficient Galley Workstation with Galley Tap sits in a special cabinet that neatly organizes all the Galley accessories. A stainless steel, critter proof pantry was incorporated for food and supplies. Cabinetry accessories such as roll out trays, pull out cooking utensil organizer, pull out spice cabinet, tray/cutting board cabinet, and double trash cabinet keep everything in its place. Tall stainless-steel posts to match the deck railing detail were designed and custom fabricated to add lighting at night and to hold a large sail for shade on sunny days. Under-counter lighting sets the mood after dark."
For more information on Jarrett Design click here.