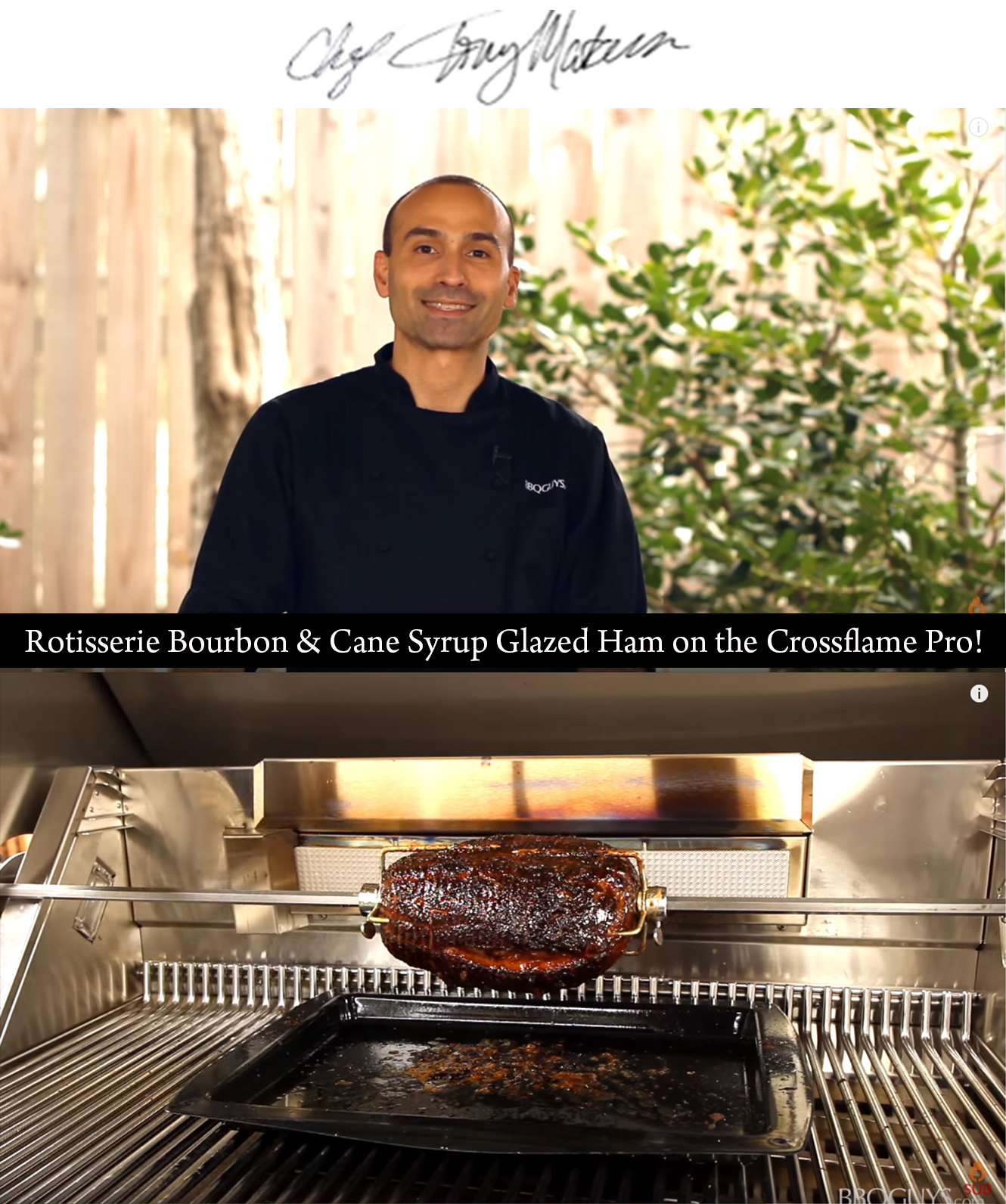 Chef Tony Matassa of BBQ Guys gets you ready for the Easter holiday by showing you how to make this Whiskey and Cane Syrup Glazed Ham on a Rotisserie! The Caliber Crossflame Pro Gas Grill is perfect for giving this recipe a try! It's super delicious and a very easy alternative to other main dishes. Click on the video below and watch Chef Tony transform this ham into a delicious masterpiece.
The baste is also easy to prepare on the Caliber Power Pro Dual Top Burners while the ham is cooking.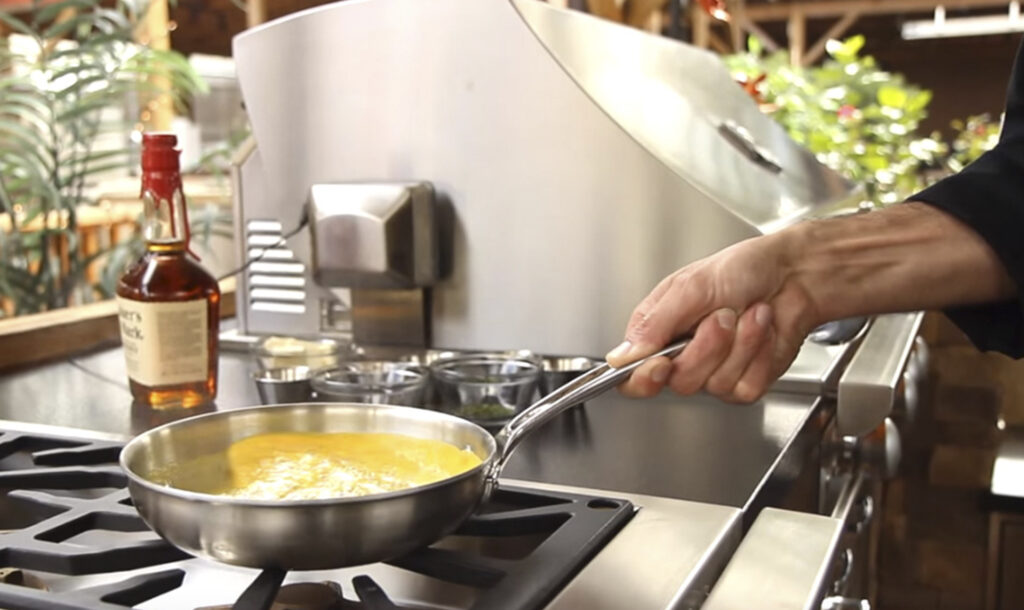 Don't miss the final ingredients to make the glaze. An amazing recipe on the Caliber Crossflame Pro Grill's built-in Power Pro Dual Top Power Burners or on the Indoor Pro Rangetop. For the full recipe click here.