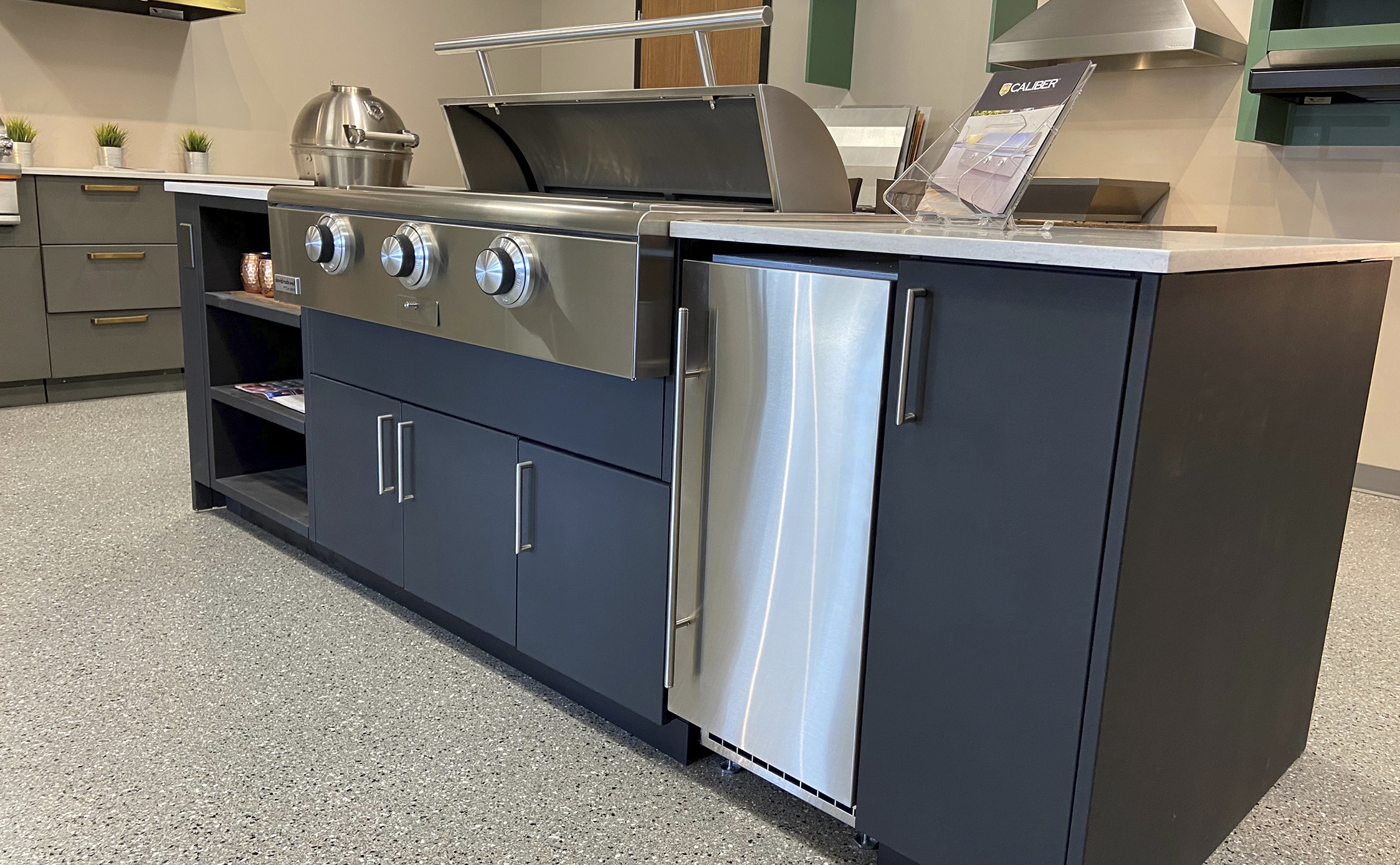 Caliber's Midwest distributor, Shady Oak Distributing, just got a facelift in their showroom featuring our outdoor products. The Rockwell Grill by Caliber is the ONLY grill with a completely disappearing lid! Perfect for social gatherings and paired with a Vent-A-Hood range hood, you can be certain that all those grease particles are captured!
The Caliber Crossflame Pro is a classic traditional gas grill with all of the bells and whistles of lighting and a sear station for those perfect steaks. You also have the rotisserie that is great making a perfect chicken or roast on.
Have a customer that's a bit more traditional with their grilling & want a charcoal grill & smoker instead? The Caliber Kamado stands above the competition with its unique insulated outside shell that stays cool to the touch making it safer when cooking around guests or kids.
The 36 Caliber Indoor Professional Range and 48″ Caliber Indoor Professional Range are ready for interested dealers and customers to take for a culinary test drive. The breathtaking custom features on the 48″ model (RG4T) with the French Top and griddle include Brazilian cherry wooden handles and a custom antique white color finish.
For more information on Shady Oak Distributing, you can visit their website at www.shadyoakdist.com.