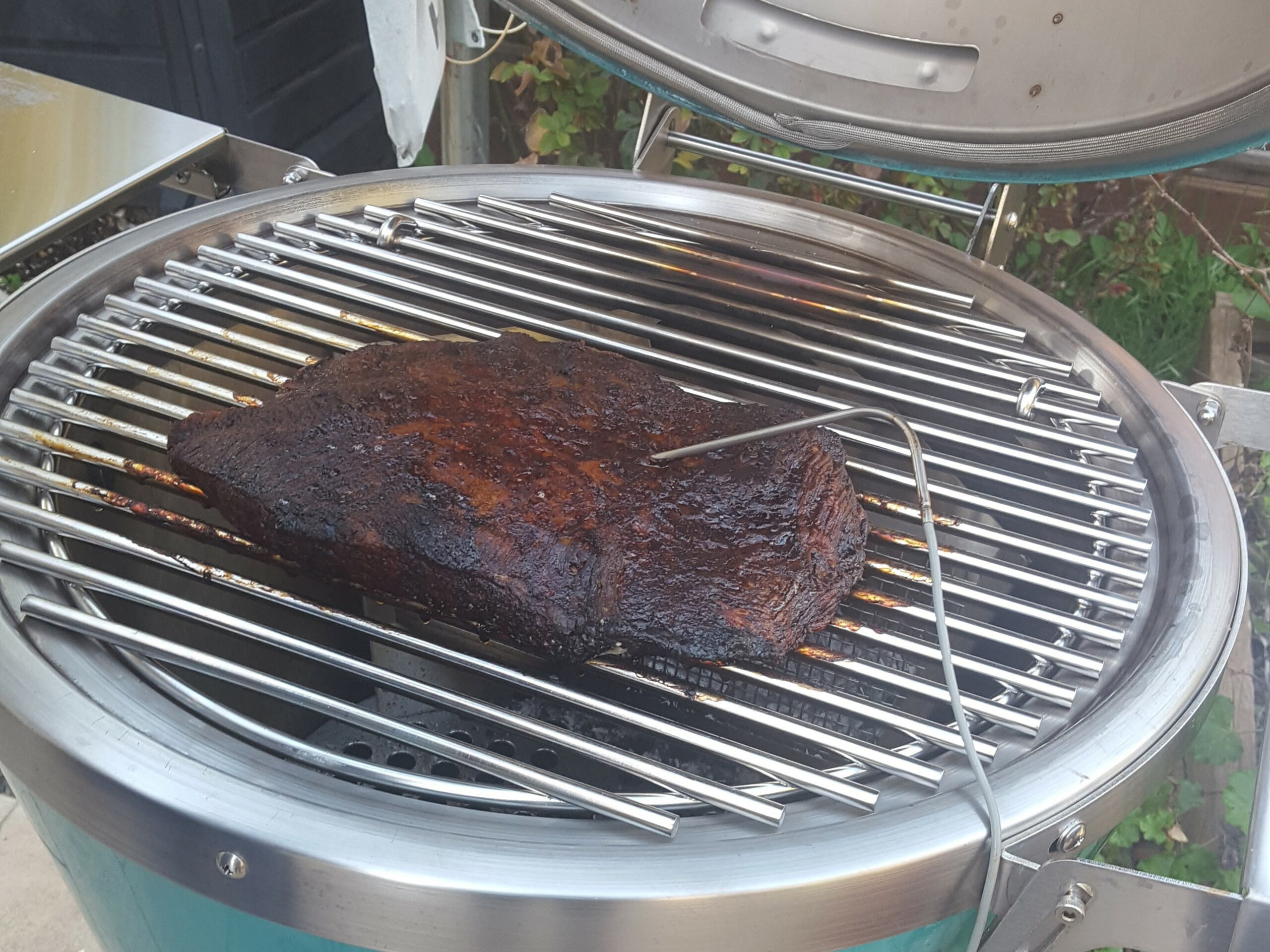 Summer is around the corner, and this is a great recipe that will keep your guests coming back for more! A brisket, when cooked right, is a delicious and less expensive meat to serve at a BBQ party.
Prepare the Caliber Pro Kamado Smoker by filling the indirect blaze basket accessory with lump charcoal. The basket should sit on the charcoal plate at the rear of the smoker with the hinged part of the grate above it for easy access. Bring the temperature of the smoker up to 230-275ºF. Trim the fat from the brisket. Dust a light coating of salt and pepper or your favorite meat dry rub on your brisket and place it on the top grate once the temperature has settled.
Now add a small handful of apple and pecan smoking chips to the blaze basket and close the lid. The smoker will "smoke" for the first 30-60 minutes of the 9-10 hour cooking process. After this time, there should be "clean" heat exiting the top vent. Too much time with smoke may impart a bitter taste. Continue to cook the brisket, checking them every hour or so with the heat not exceeding 250-275ºF until the brisket reaches an internal temperature of 200ºF.
You will be amazed by how juicy this brisket is without having to inject broth into it or refuel your coals during the process. There are also lots of fabulous recipes out there to change up your brisket and create other meals with your leftovers.

Ingredients for Smoked Brisket:
12-15 pound brisket with fat trimmed to 1/4"
Your favorite meat dry rub, or just salt and pepper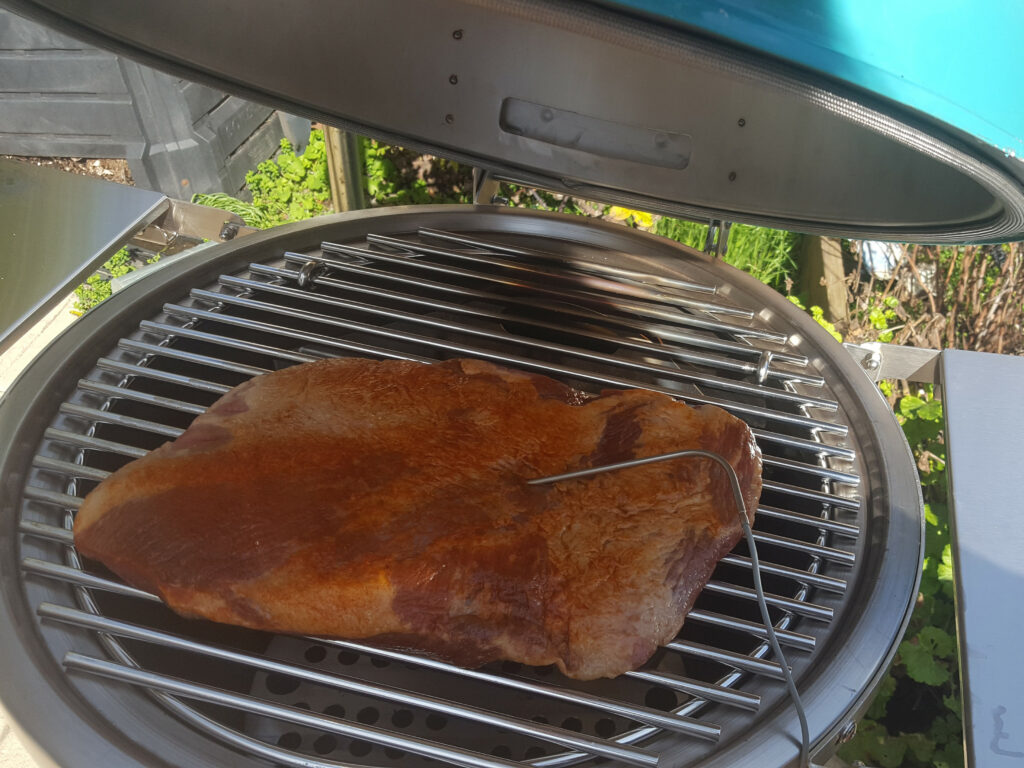 For more recipes, join Caliber Culinary Corner's monthly e-news