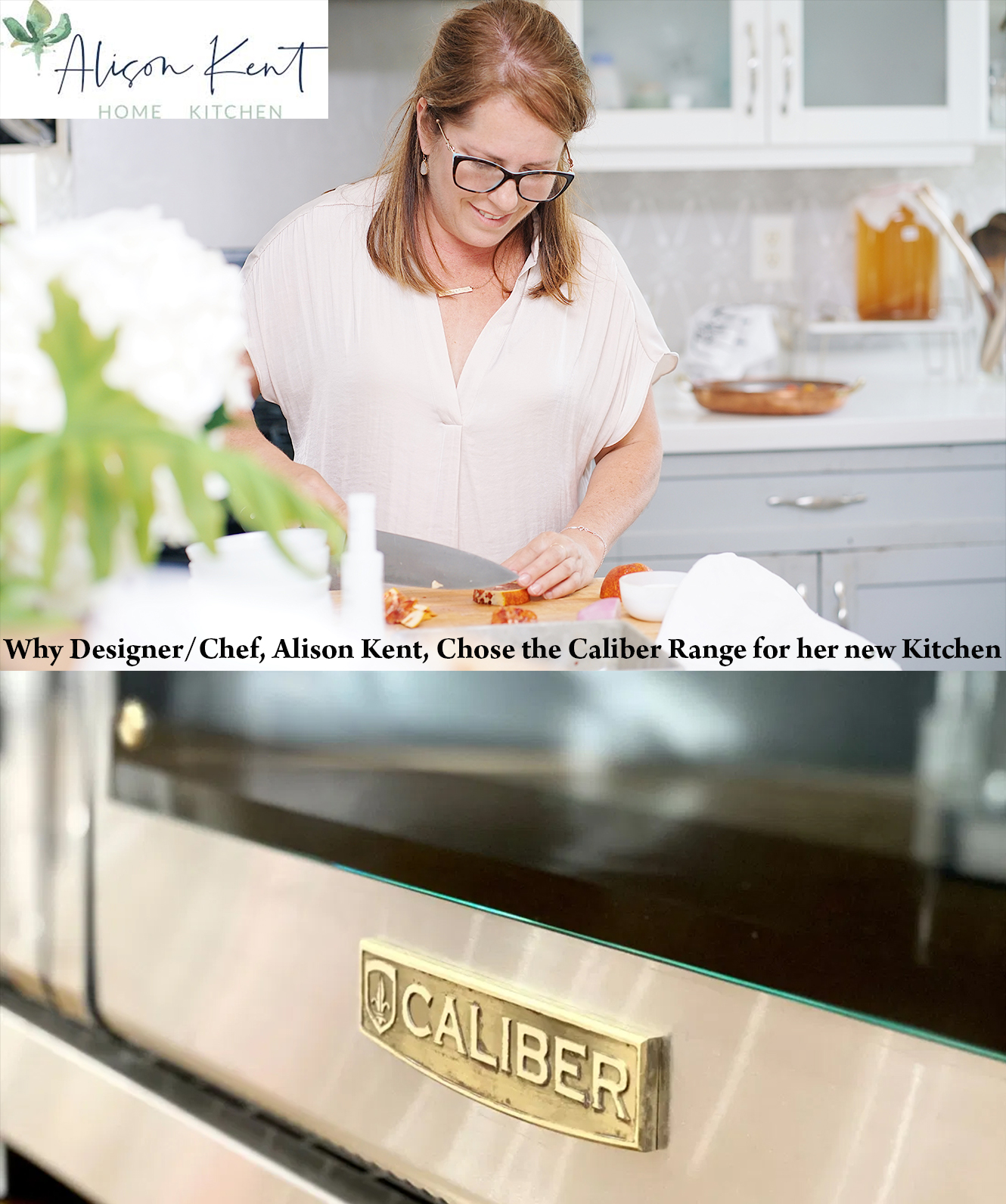 Designer and home chef, Alison Kent, came to Caliber through our friends at Midland Appliance in British Columbia, Canada while she explored her options for an indoor range. Her final decision was ultimately the Caliber Indoor Pro Range and she shares her research process in her blog, but below are some of the highlights from her article.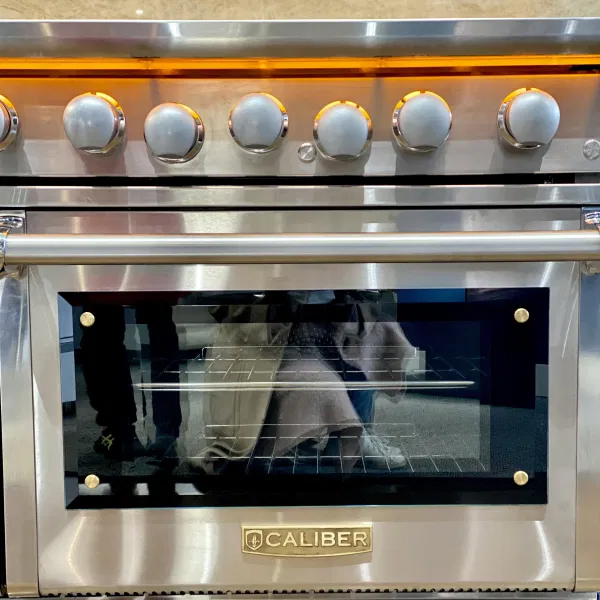 Here are some of the things Alison found when researching her big appliance decision:
"I initially looked at Wolf, but for some reason I just wasn't captured. Without the ability to customize to suit the design I wanted, and the low-BTU options for the 36″ size (max 20k, just 2k higher than what my Frigidaire has?!), Wolf left me feeling 'meh'. I took a look at Lacanche and Le Cornue for the color customization and 'design'y' look, but the reviews were messy, and I can't reconcile the brain behind a high-placed towel bar that blocks my view of ALL THE KNOBS?! Also two tiny ovens weren't going to fit my catering-sized trays, AND only 15k-17k highest BTU, even less than my cheap little Range (which surprisingly has actually lasted many years and THOUSANDS of cooking hours). I turned instead to the Hestan or the Caliber, and honestly I feel I would have been happy with either choice. Great interior oven space, thoughtfully designed, and 25k-30k high burning BTU's in the 36″ models. These are COOKS appliances, just what I was looking for. It came down to the smallest details, and Caliber ultimately won my heart for this round."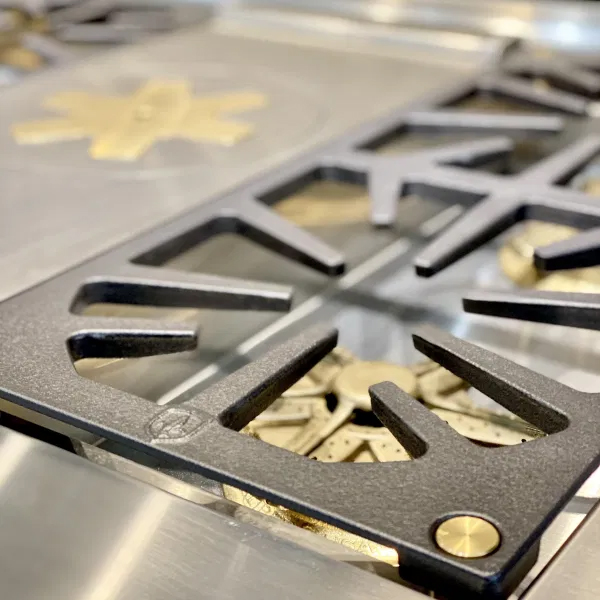 Here's also the Why behind Alison's decision:
The first thing that struck me was the refined detailing. It looks SHARP. Thoughtfully designed and built. Milled to perfection in every detail. I'm guessing if what I can see has been meticulously designed, hopefully the bits I can't see are as well.
I could get it in BLACK! In fact, they have a wide variety of customizations, as every single Range is built-to-order in Huntington Beach, CA. I also chose white LED vs the standard orange.
Depth! My Kitchen now and soon both feature 30″ deep counters – a standard in many of the Kitchens I've designed, and I'll rave about that in another post. The Caliber is 28″-33″ deep. Perfection. This extra deep Range with a decent center-to-center measurement on the elements means my pots and pans WILL ACTUALLY FIT when I'm using all 5(6) burners!
Can we talk about the 120 individual FLAME PORTS on each burner?!?! I'm anticipating some maintenance here, but presumably in exchange for ultimate heat control.
Handy spoon rest, vs useless towel bar that blocks the view of my controls (hello, OTHER RANGES??! WHY?!). It felt like I was back at Cooking School using Commercial stoves.
BTU's. While there was one other 36″ Range with a higher BTU option (Hestan w 30k), the 25k on the French Top here is still a good 7k more than what most other Ranges have. Also – French TOP that CONVERTS INTO A WOK spot!! Perfect for making delicate sauces all the way up to stir frys. To compare, a Commercial range typically uses about 60k BTU, not legal in a Residence unfortunately LOL!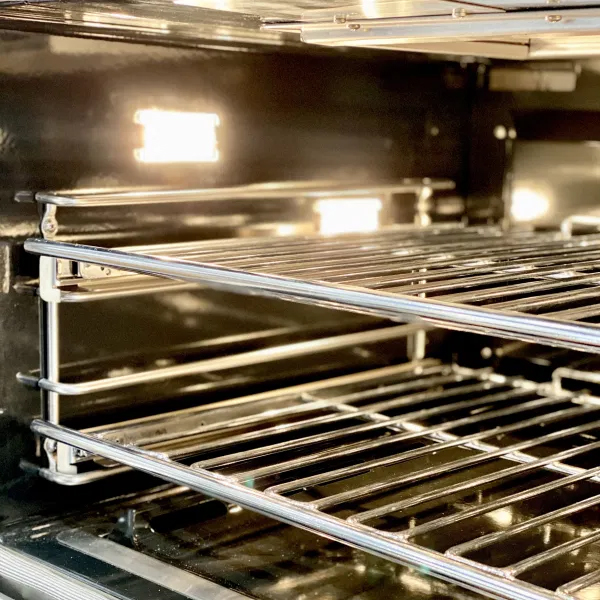 For Alison Kent's full blog article, click here.