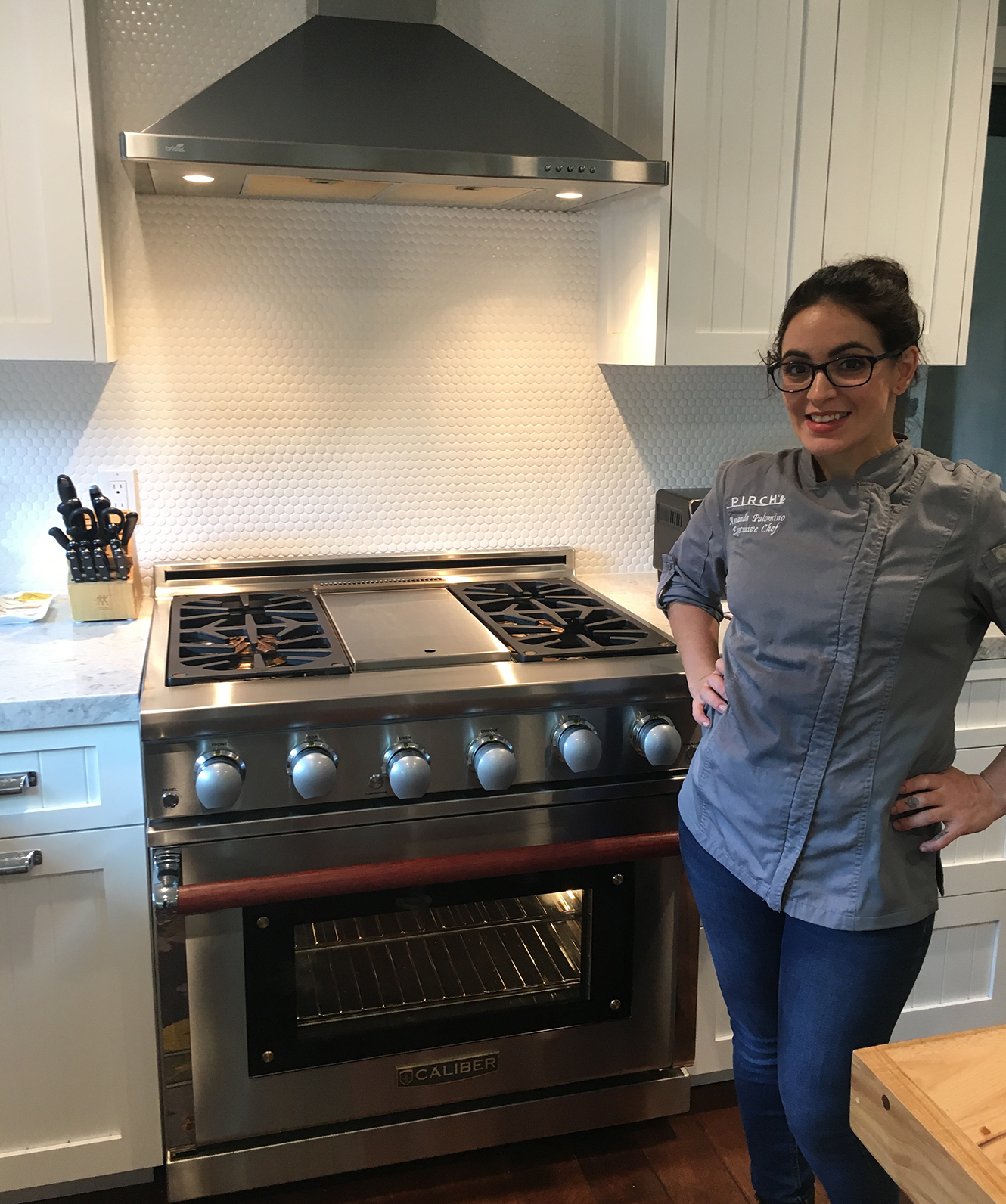 Chef Amanda Palomino is a seasoned chef. She joined PIRCH San Diego in their test kitchen over a year ago, and prior to that she battled it out in two seasons on Hell's Kitchen with Chef Ramsay. Caliber was excited to have Amanda take the Caliber Indoor Pro Range on a test drive in anticipation of PIRCH adding this to their showroom. Chef Amanda seared salmon on the rangetop and also cooked it in the range at 425°F in the convection oven, and raved about the even heat of Caliber. She also baked two trays of chocolate chip cookies at the same time and couldn't believe the evenness of the baking in the gas range, and said it's better than the electric ovens she's baked in that boast being the best.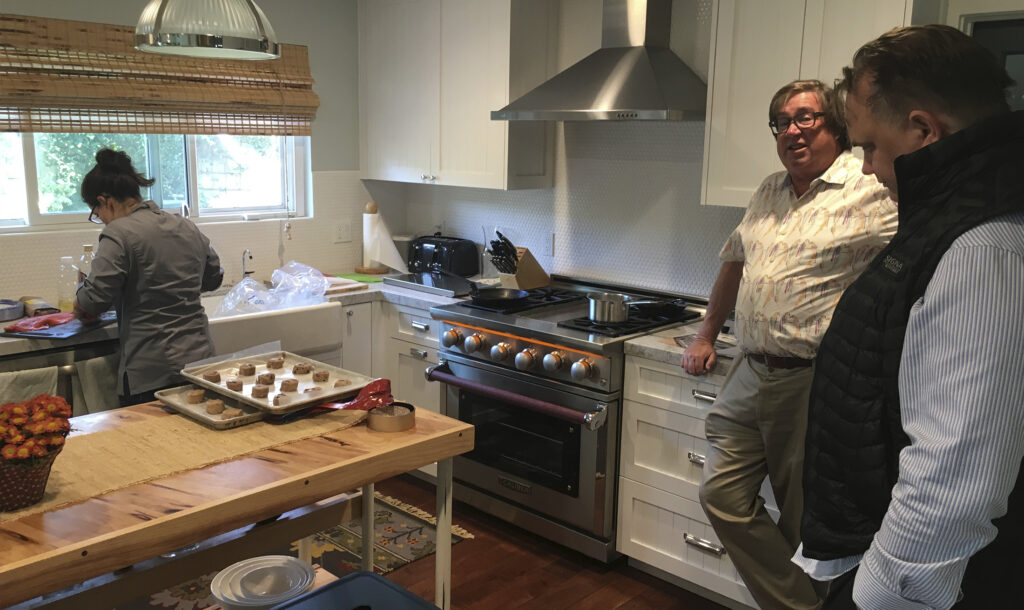 Amanda also tested the quick boil of the 23,000 BTU burners and the 500°F simmer down capabilities and was very impressed. She additionally made a stir fry, and found no hot spots across the griddle. Chef Amanda is excited to have Caliber's indoor range join their showroom floor at PIRCH.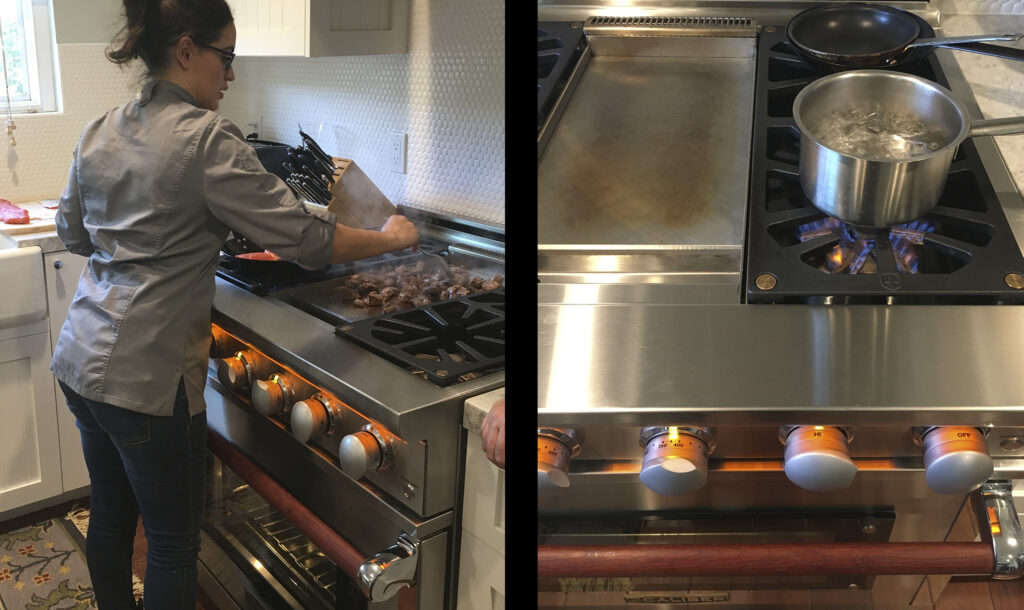 Special thanks to Scott and Iliana from Season 1 Episode 12 of HGTV's Hidden Potential with designer, Jasmine Roth, for opening up their home as Chef Amanda's test kitchen.