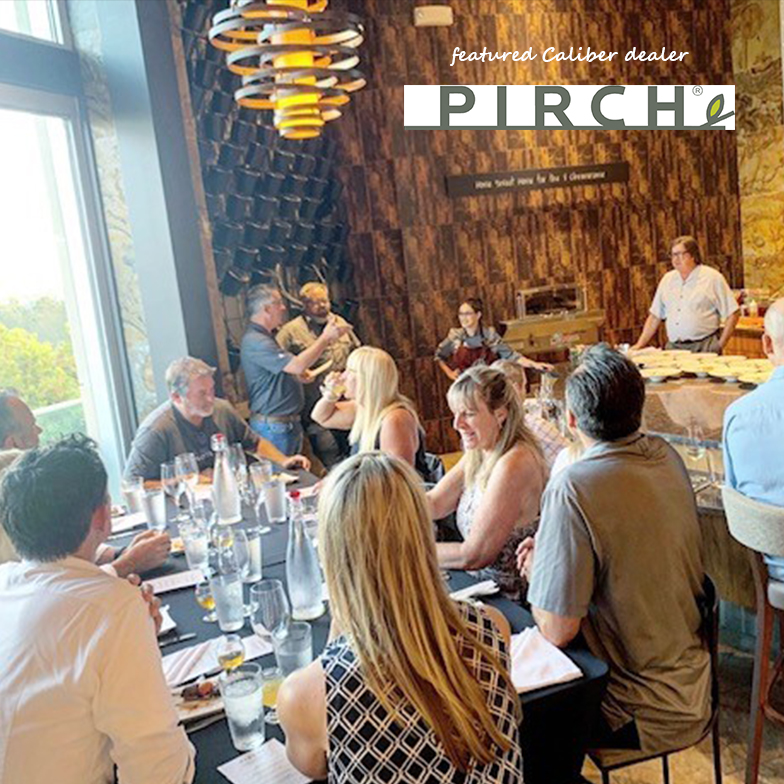 The Social Grill socialized this past week at a PIRCH event in San Diego, California. PIRCH (San Diego, CA) is a Caliber featured dealer this month for the unique culinary events they host to promote Caliber products.
PIRCH invited six couples who recently bought a new home in this Rancho Santa Fe neighborhood (through Butler Gore Realty Group) to experience Caliber as a possibility for their landscaping while also meeting their new neighbors.
The owner of the Local Brew Pub Mason (Mason Ale Works) was pairing up drinks and Chef Chris of Caliber had the group cooking kabobs of shrimp and beef, while socializing with each other over the Rockwell by Caliber Social Grill.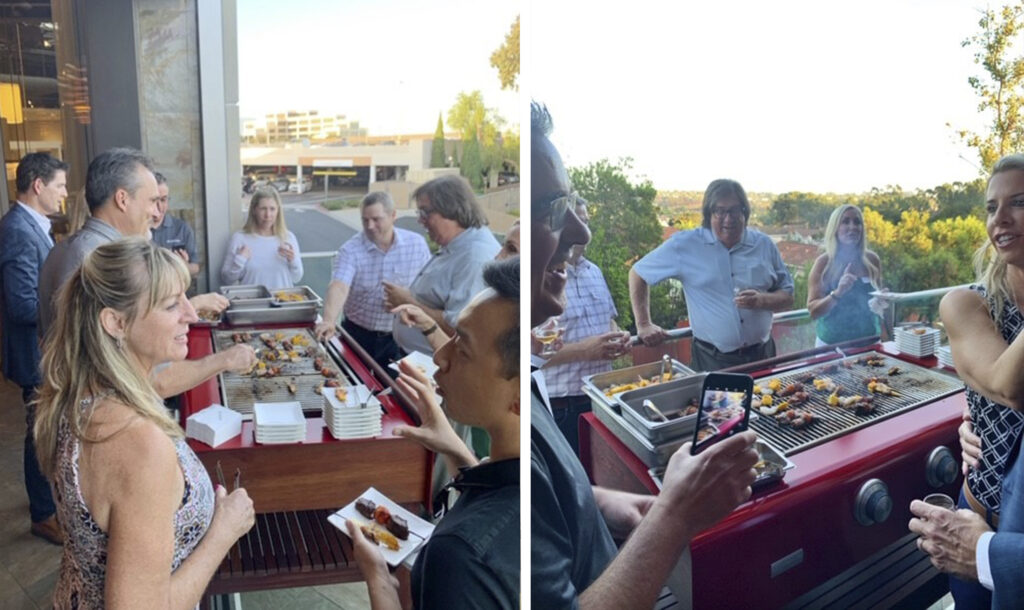 Chef Amanda of PIRCH smoked a lovely pulled pork on the Caliber Pro Kamado Grill with slaw and Mexican corn. It was a wonderful evening.