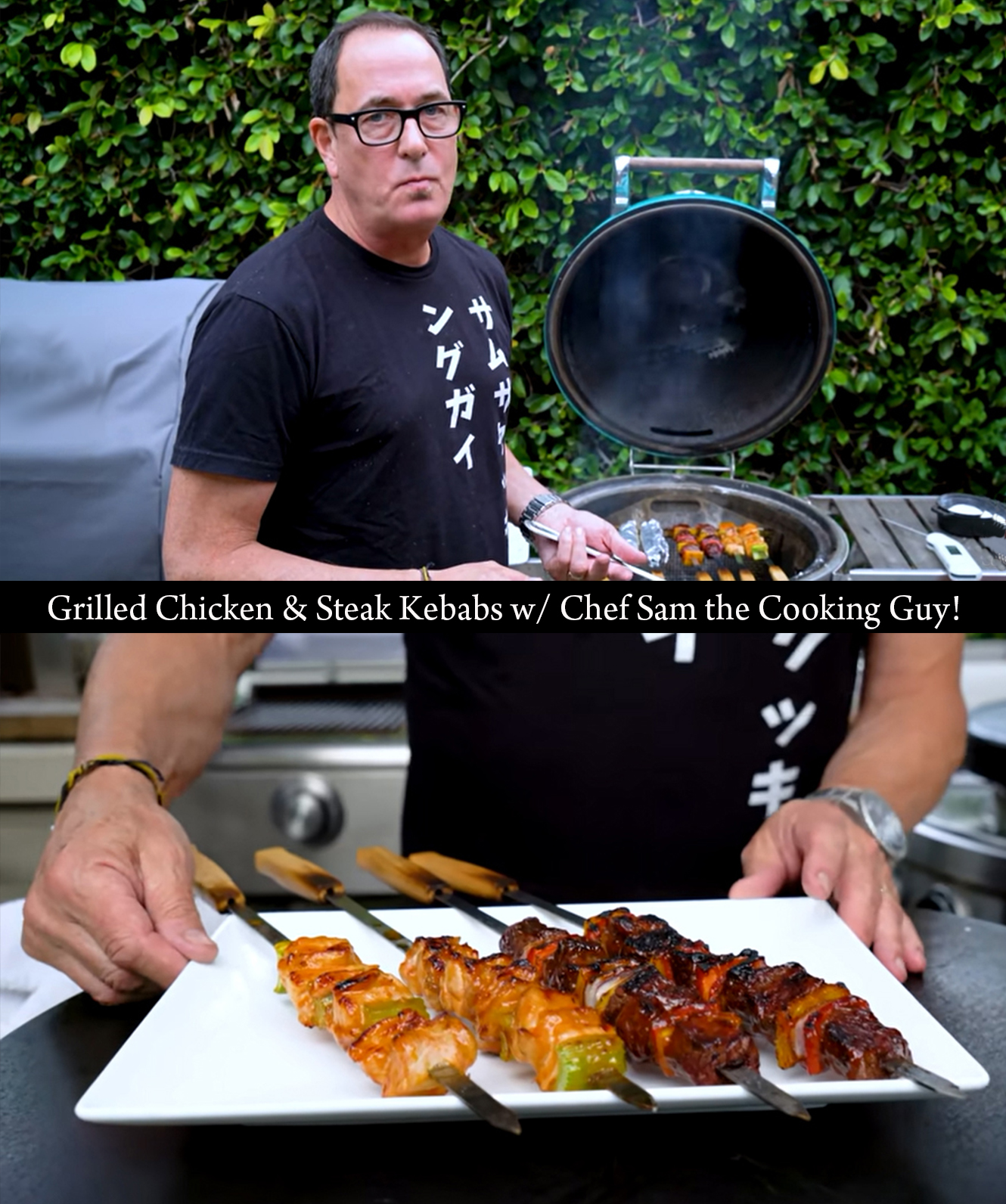 Chef Sam the Cooking Guy creates juicy grilled spicy teriyaki steak and buffalo chicken kebabs on his Caliber Pro Kamado Charcoal Grill/Smoker. In these simple recipes he uses filet mignon steak, red onion, red and yellow bell peppers, and for the sauce some teriyaki with a touch of sriracha for added flavor in the first skewer. For the second kebab, he uses chicken thighs and celery, and for the sauce he heats together Frank's Hot Sauce, butter and honey.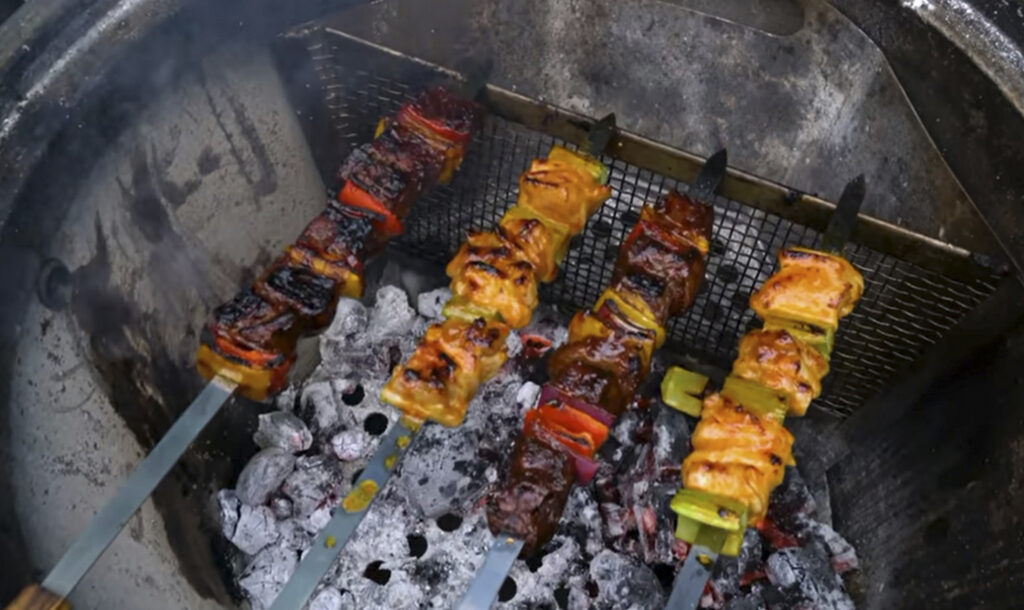 Both sets of skewers received some sprinkles of kosher salt, but the sauces are brushed on continually after they are placed over the charcoal. Sam says to also make sure to keep cut your proteins all about the same size for even cooking. And, to complete the full tasting for the buffalo chicken kebab, it is a must to create this dipping sauce using blue cheese, sour cream, Japanese mayo, celery salt and buttermilk. For the full recipe click here or on the video below.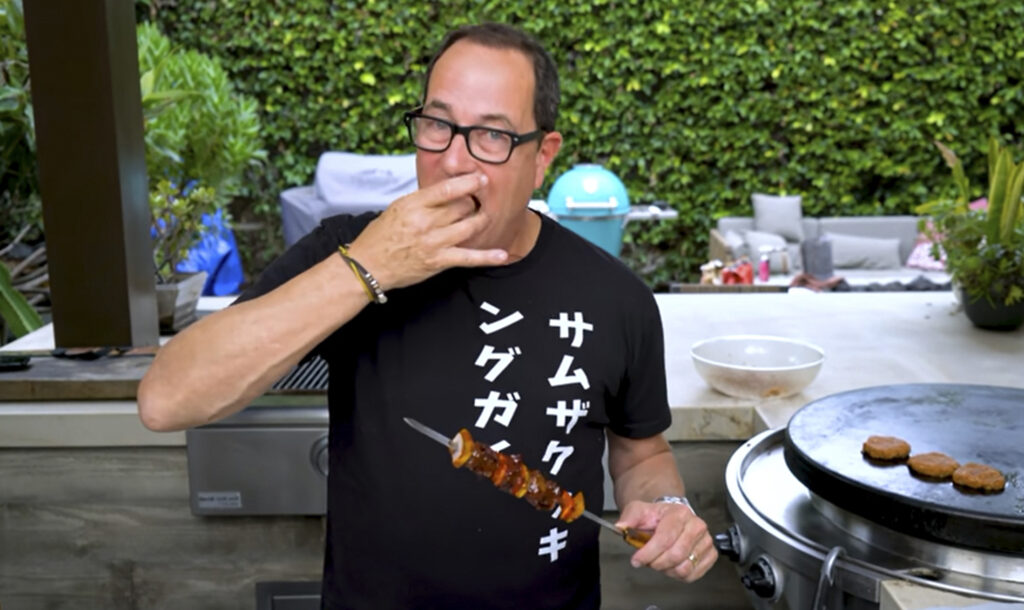 To learn about the mystery patties to the right of the picture above and the foiled skewers to the left in the video below, you will need to watch Sam's full video by clicking here or below.