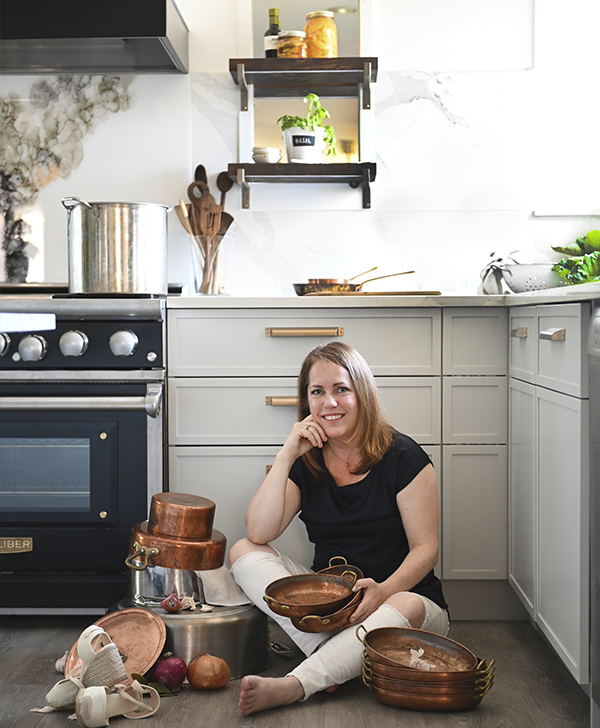 Designer and Home Chef, Alison Kent, couldn't be more happy to be home for the holidays in her newly remodeled kitchen. Some of you may have seen her Alison Kent Home Kitchen blog talking about how she choose all of the elements in the planning stages of her kitchen remodel and how the 36″ Caliber Indoor Professional Range became a focal point of her kitchen. If you're thinking about putting a Caliber range in your kitchen, this article would definitely be helpful.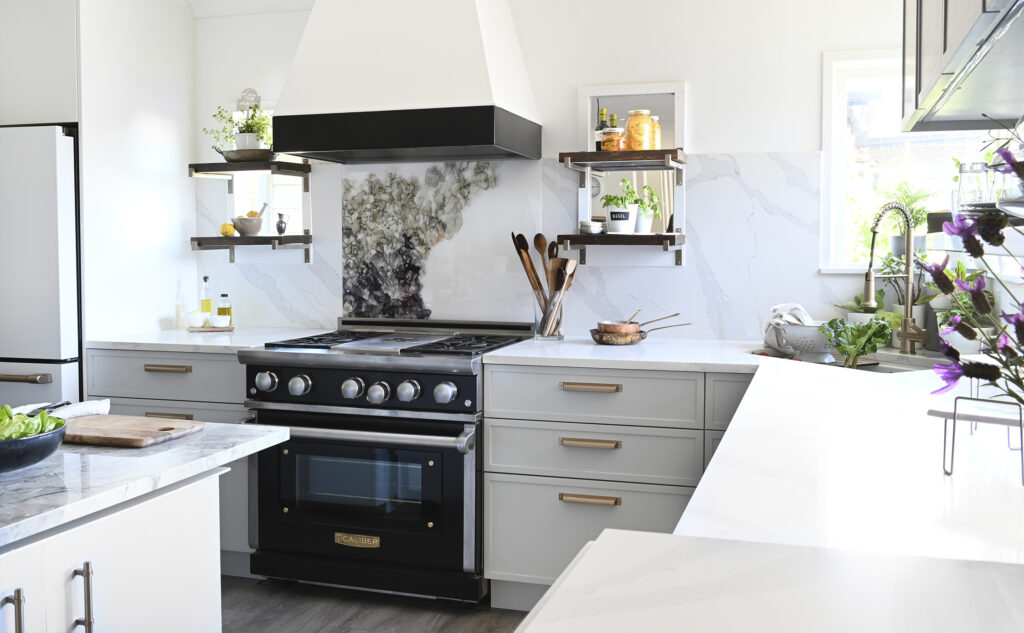 Alison's kitchen couldn't look more amazing and is our Caliber featured installation this month. For the before and after pictures of her new kitchen reveal click here. Alison also talks about all of the design details of her kitchen in this article. And, when we spoke to Alison about featuring her kitchen, she wanted to share some thoughts with our consumers.
Beyond the Reveal!
"I think the biggest message for me is to not be afraid to think out of the box. It can be incredibly rewarding! When I'm designing Kitchens I like to encourage Clients to do what makes them happiest – which is typically within a certain comfort zone of things they've seen and experienced, but to also leave space for 'moments of magic'. Maybe we come up with a really creative design solution (like cabinetry that can move out from under the counter, or a wood panel that bridges raised counters for hosting small 'Chefs Table' dinners); or perhaps instead of buying a stock piece of something from a store or website (open shelf, pulls, feature mirror), we source a storied vintage piece or leave an opening for a future found object from a meaningful place. These treasures can become unique focal points of a design and create conversations for years to come."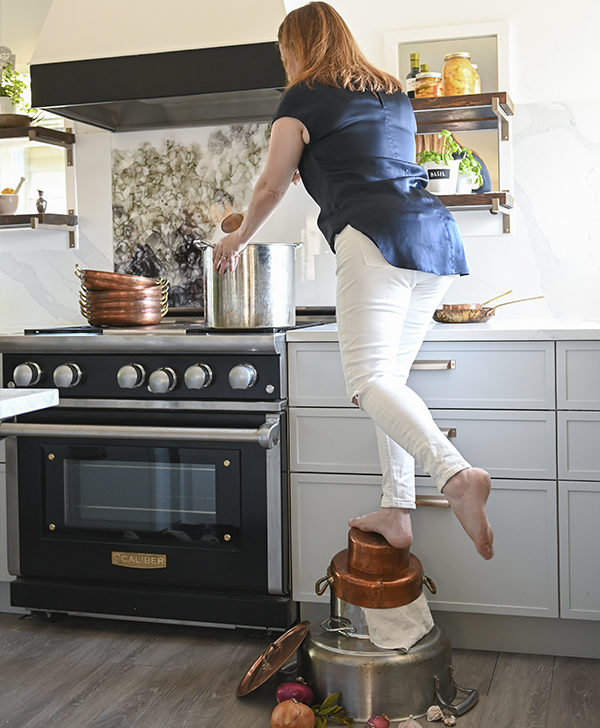 "I love that my Caliber has become one of those pieces in my own Kitchen. Making the Range a focal point is still a popular choice, especially for home cooks like me with high-end range requirements. I chose black accents as my customization to make it really 'punch out'. Paired with the Miriam Aroeste Artwork backing and the custom Birdman the Welder hood cover piece, it's the first area people are drawn to when they enter the Kitchen – and the most photographed! I wasn't previously familiar with Caliber and I felt like I was taking a bit of a leap with it, but I just knew it was going to end up being one of those 'moments of magic'."
We are so happy that Alison fell in love with the Caliber range when visiting Midland Appliances, and that our dealer was able to reassure her on the quality of our brand during her research process. We are a hidden gem. For more on Alison Kent Home Kitchen visit her at www.alisonkenthomekitchen.com
To see Alison's Caliber range highlighted in Kitchen & Bath Design News Product Trend Report: Cooking Connections, click here.