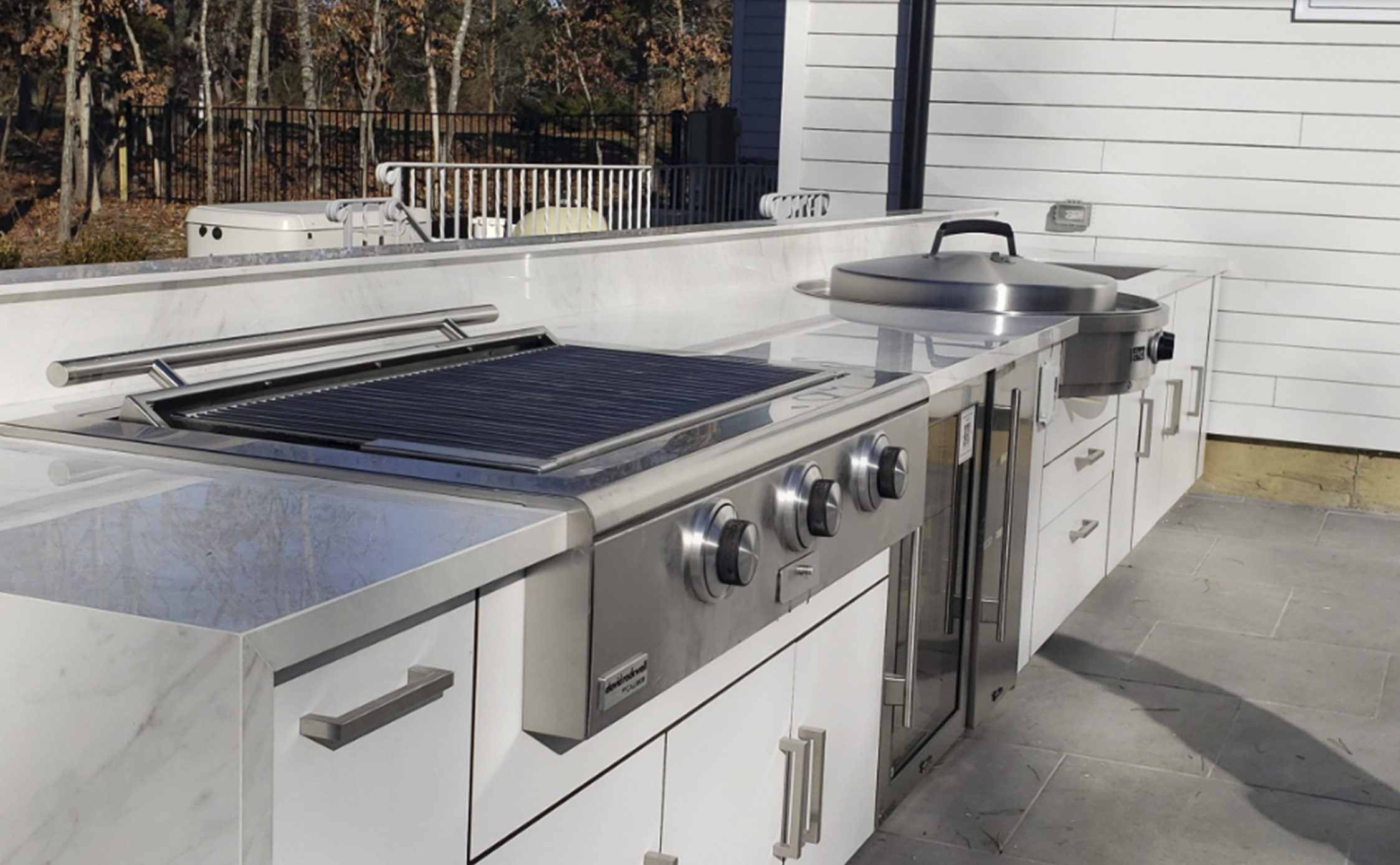 This Euro outdoor kitchen is located in the quaint little historical town of Quogue, NY in Southampton. The Outdoor Kitchen Design Store put together this featured Caliber installation.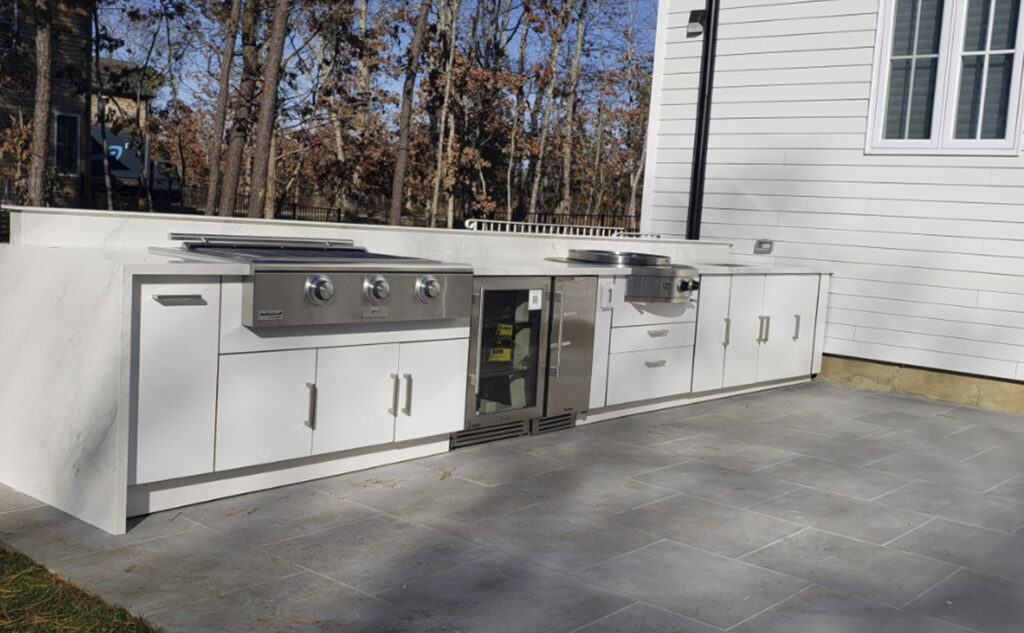 The Rockwell by Caliber Social Grill is clearly unique with its hood rolling back into the cabinetry. Farther to the right past the outdoor refrigerator and ice machine is the EVO grill which diversifies the cooking experience outdoors.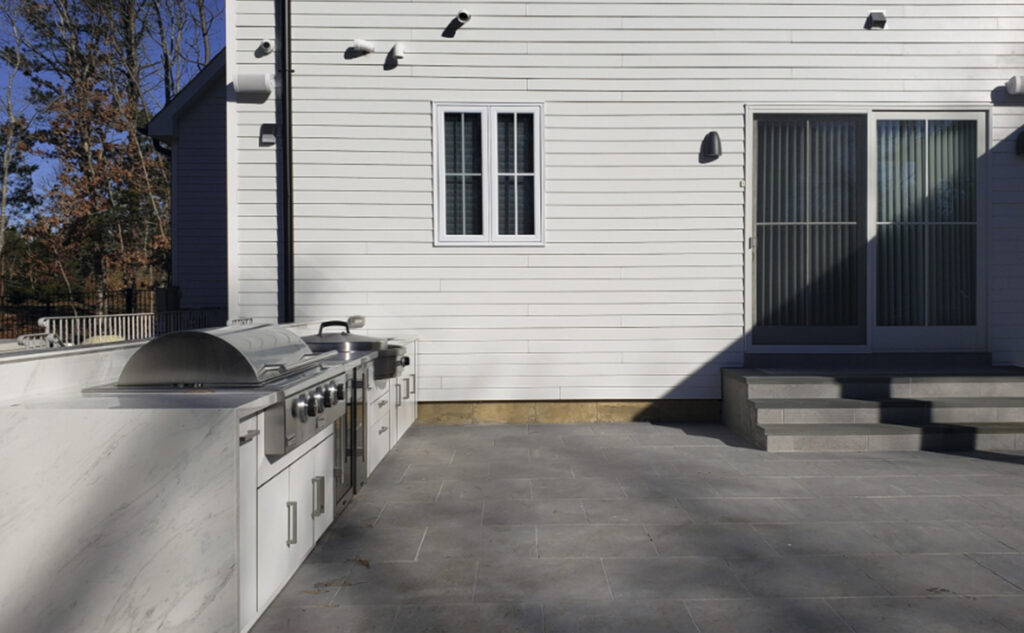 With this fully equipped outdoor kitchen you can cook anything outdoors that you would normally cook indoors. Then farthest right is the GALLEY workstation. An incredible way to cook, clean, prepare, serve and entertain while staying outdoors for endless hours with friends and family.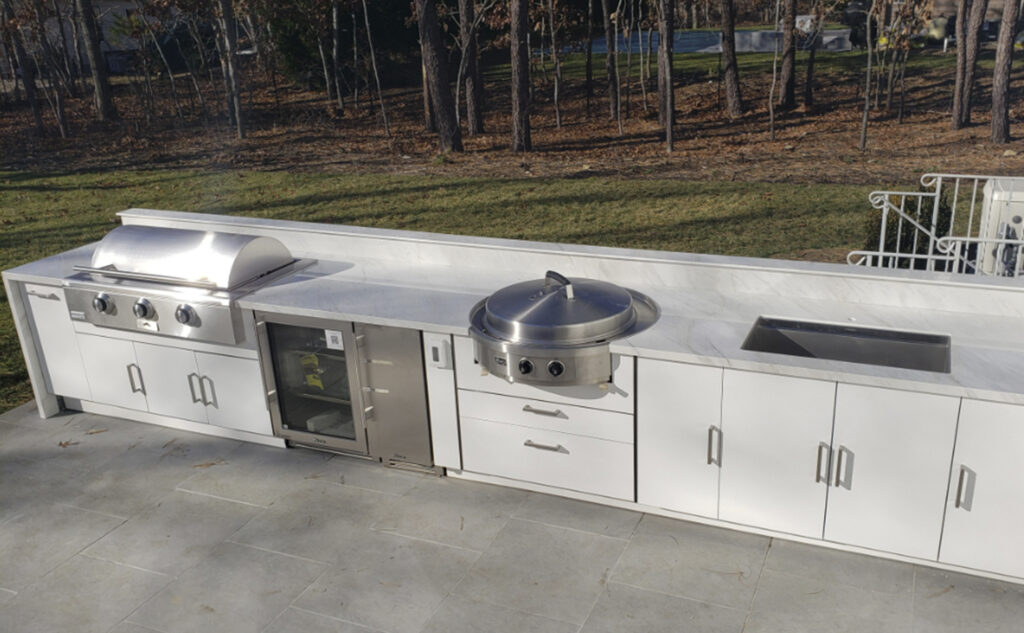 For over three decades the Outdoor Kitchen Design Store by Preferred Properties has served Connecticut, New York and Southampton. Caliber is proud to be featured in their store and outdoor designs.
---