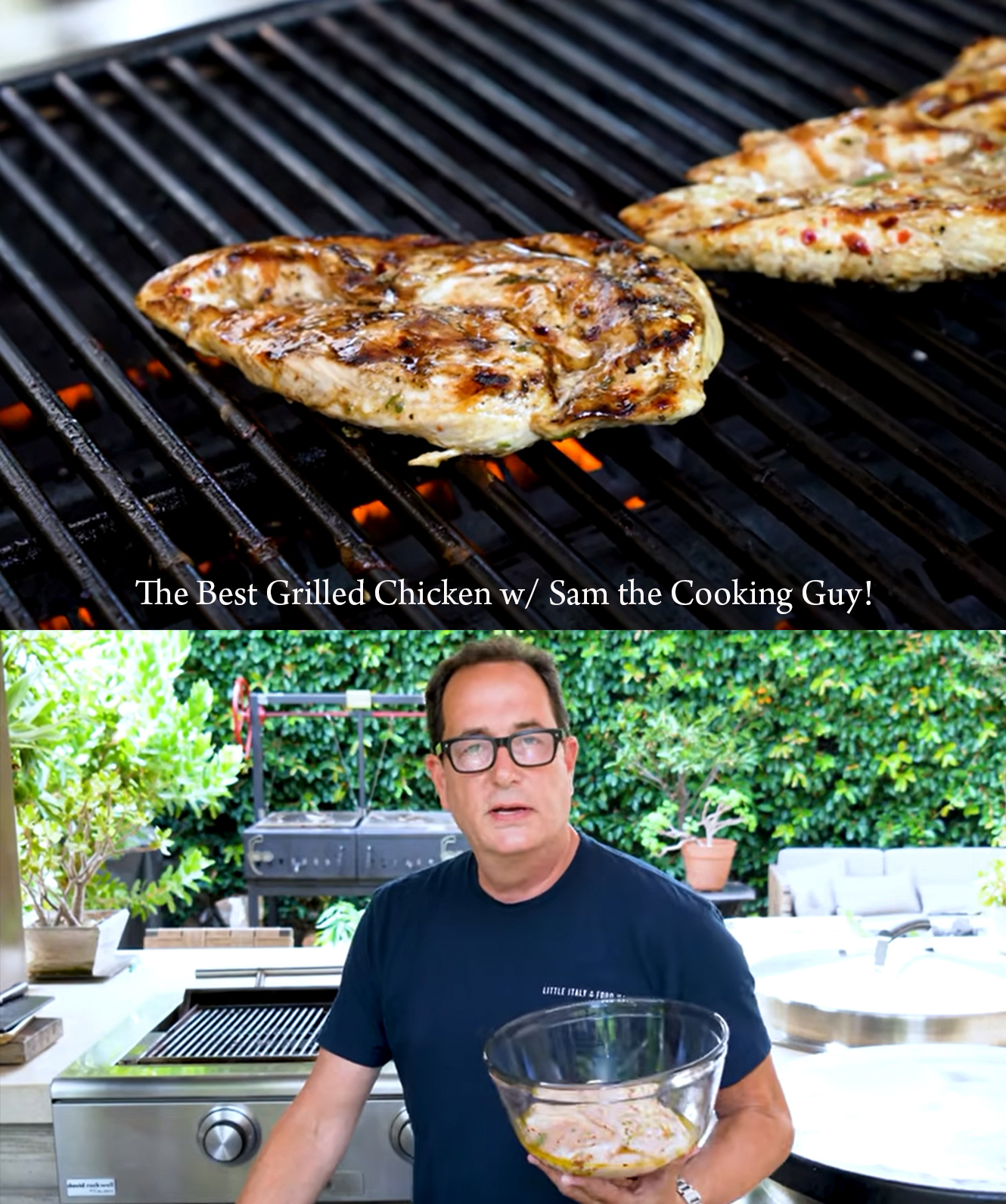 Sam the Cooking Guy not only makes grilled chicken easy and quick, he also makes it his "best grilled chicken recipe" on his Rockwell by Caliber Social Grill. He pounds his chicken in a zip lock bag with a little bit of olive oil to ensure the chicken breasts cook evenly.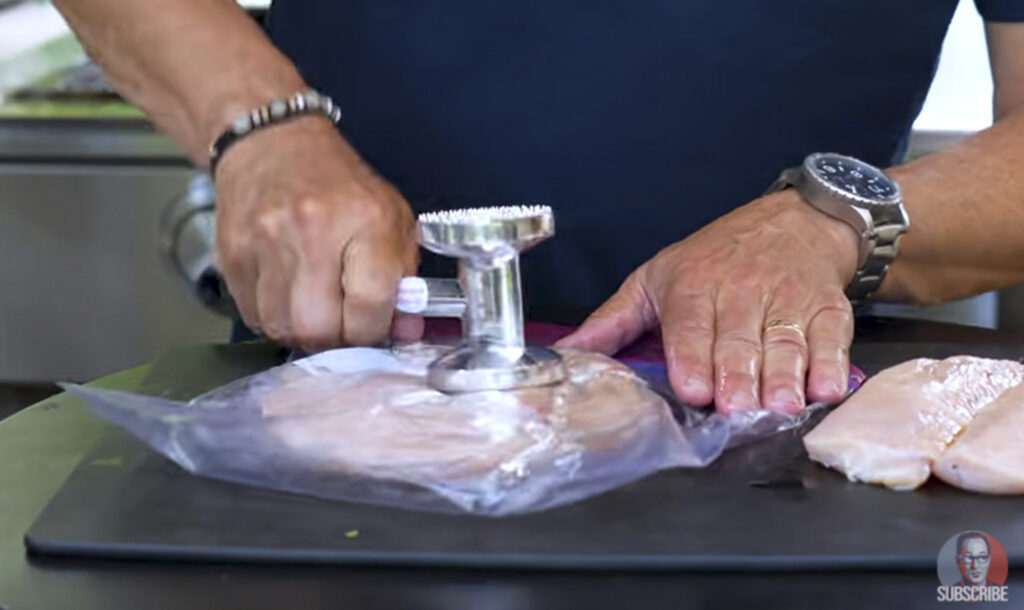 Sam's marinade is made of olive oil, crushed garlic, lemon juice, kosher salt, pepper, red pepper flakes and fresh rosemary. The marinade is only left on for a short time before grilling just to infuse the chicken with flavor.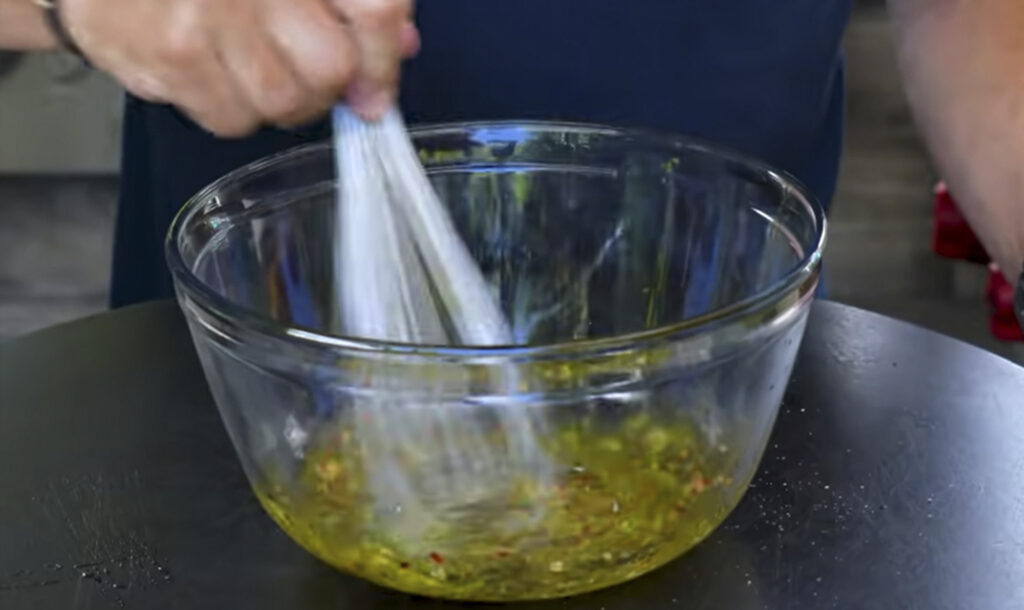 Sam cuts each chicken breast in two to get four even portions, and turns them during to get the hash grill marks on the chicken, which add more texture and taste. For the full recipe and a little pre-cleaning demo on his grill watch the video below or click here. For Sam's grilled chicken recipe with an easy jalapeño cream sauce, click here.