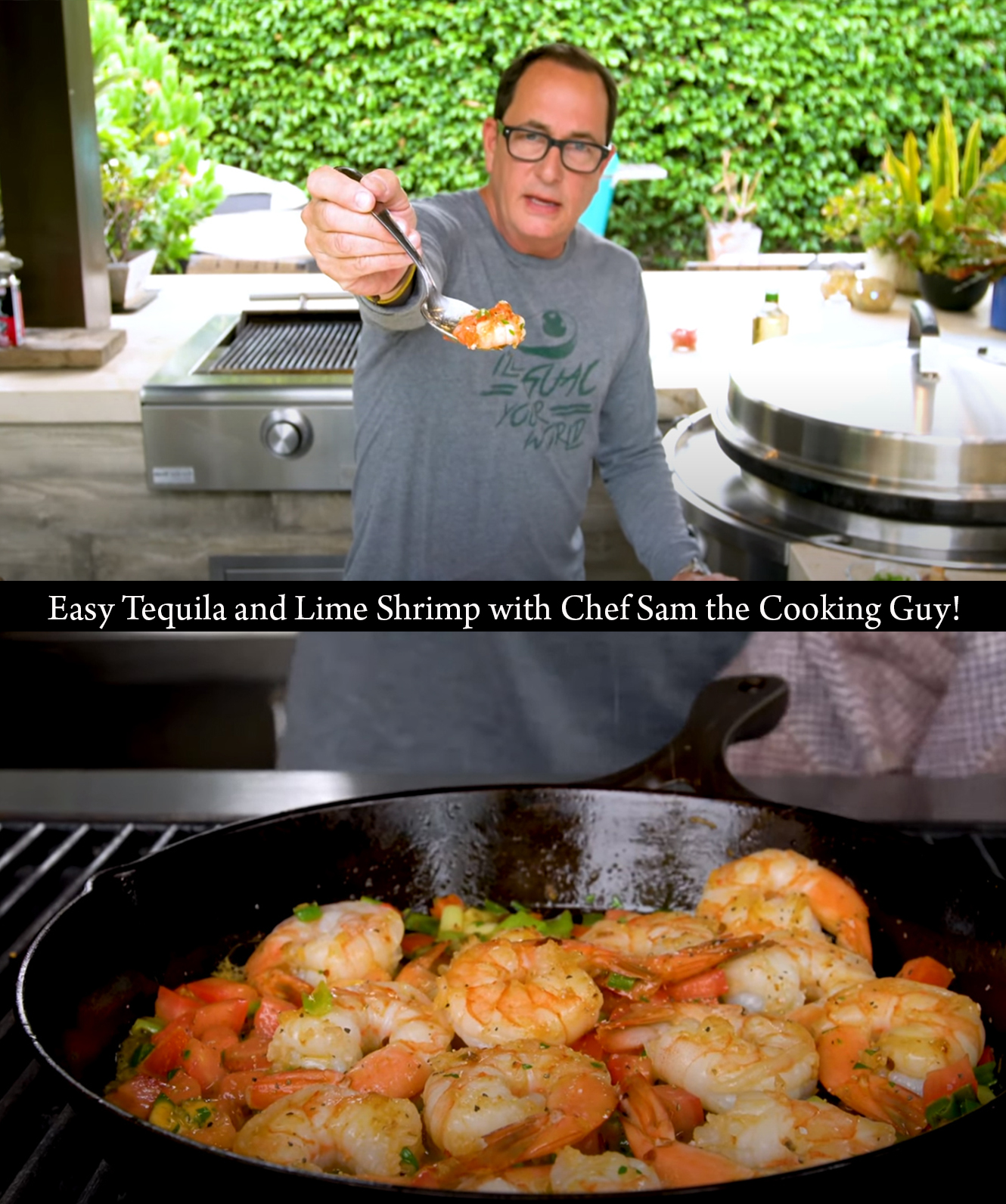 Watch Sam the Cooking Guy make a quick and easy tequila lime shrimp on his Rockwell by Caliber Social Grill. This recipe can also be made in a cast iron pan on the other Caliber grills or rangetop burners.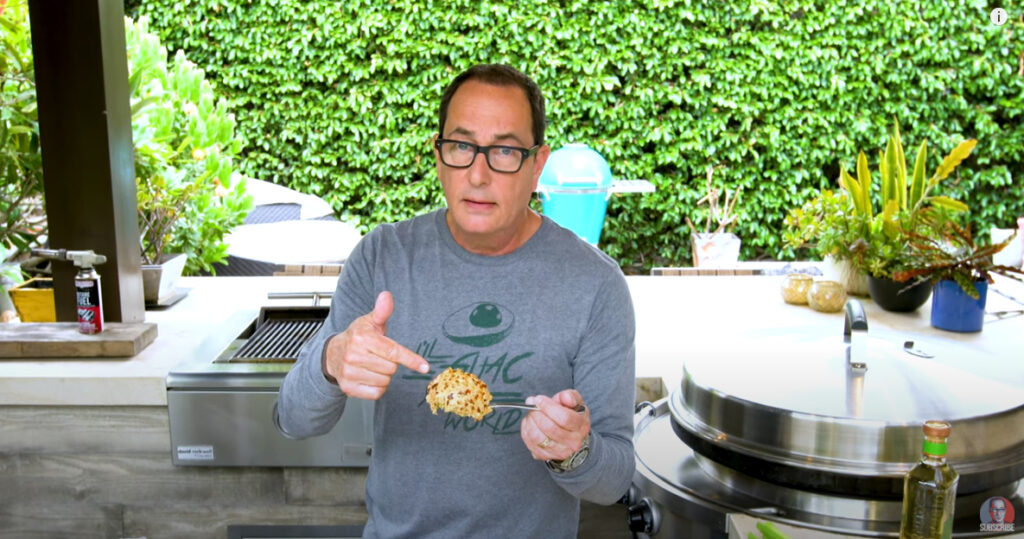 Sam starts with creating an all-purpose compound butter that includes a half cup of butter, two crushed cloves of garlic, a large minced chipotle pepper, a handful of minced cilantro and a pinch of salt and pepper. You should definitely save the leftovers to use on bread or other recipes.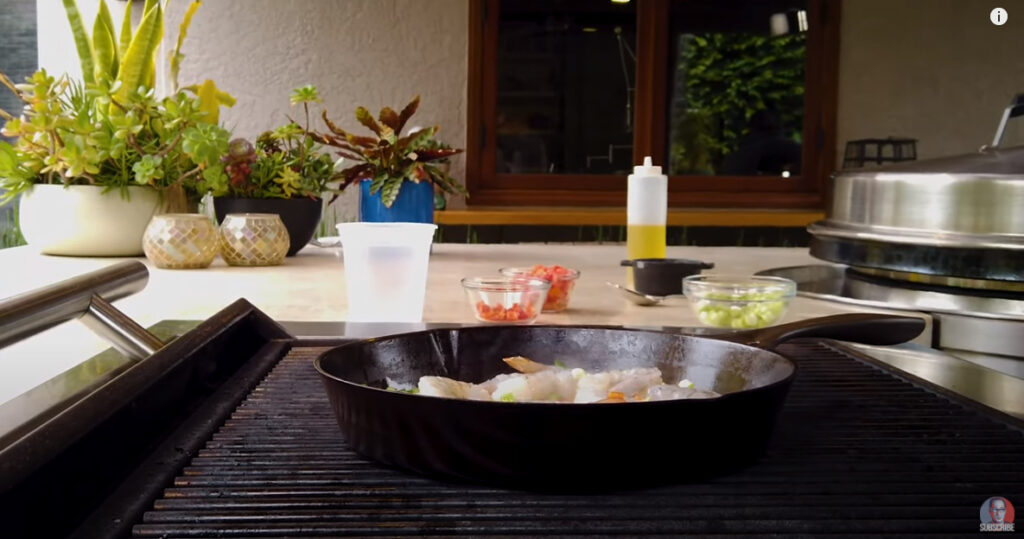 Sam then heats up the cast iron pan and adds oil, 16-18 large peeled and deveined shrimp with the tail on, and chopped red and green jalapeños and green onions.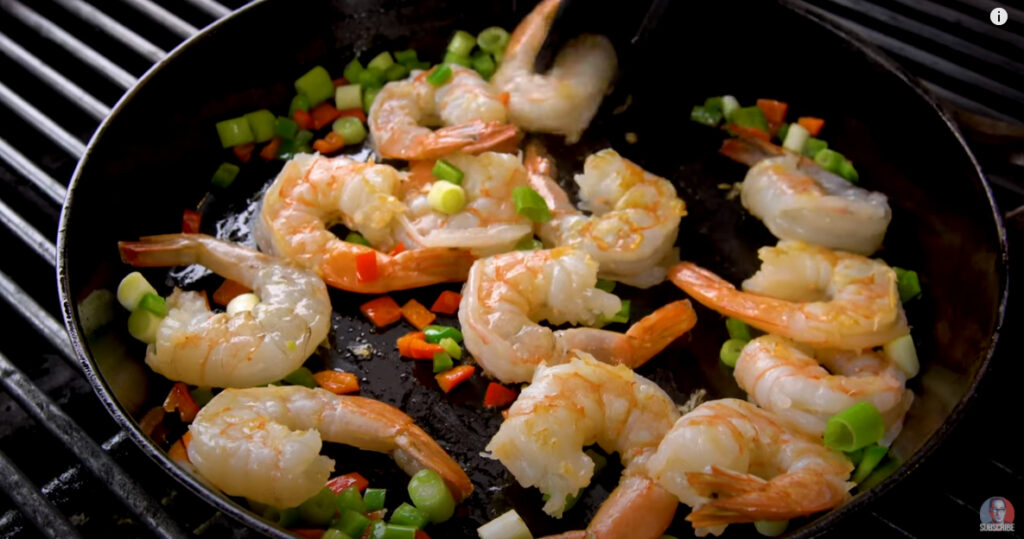 After letting it cook for a few minutes, he lifts the pan and adds a 1/4 cup of tequila and flames it above the grill to ensure the grill doesn't catch on fire. Lastly, he adds a large dollop of the compound butter and some chopped tomatoes.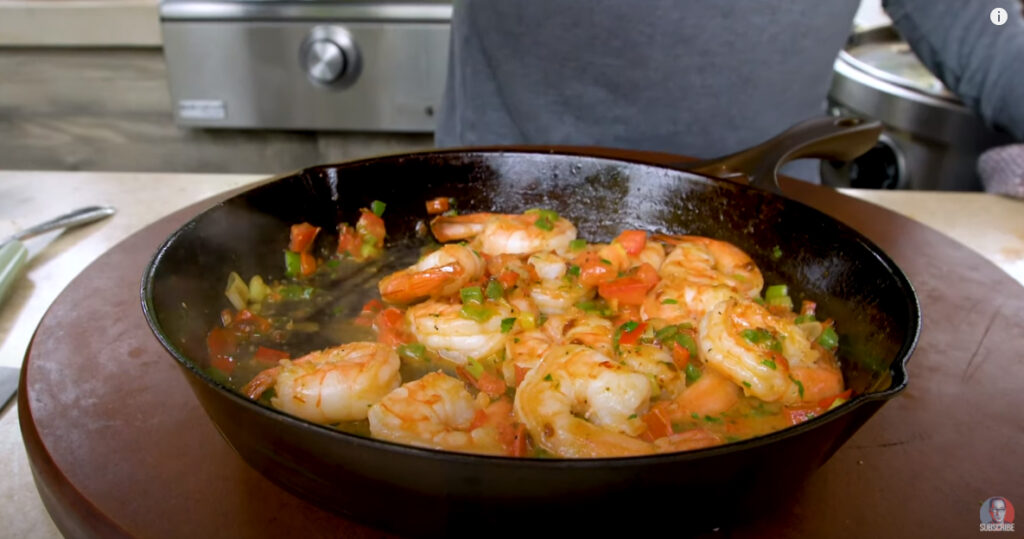 Once the pan is off the grill, he continues to stir the shrimp and garnishes the dish with a handful of minced cilantro. For the full video, click here or on the video below. Enjoy!